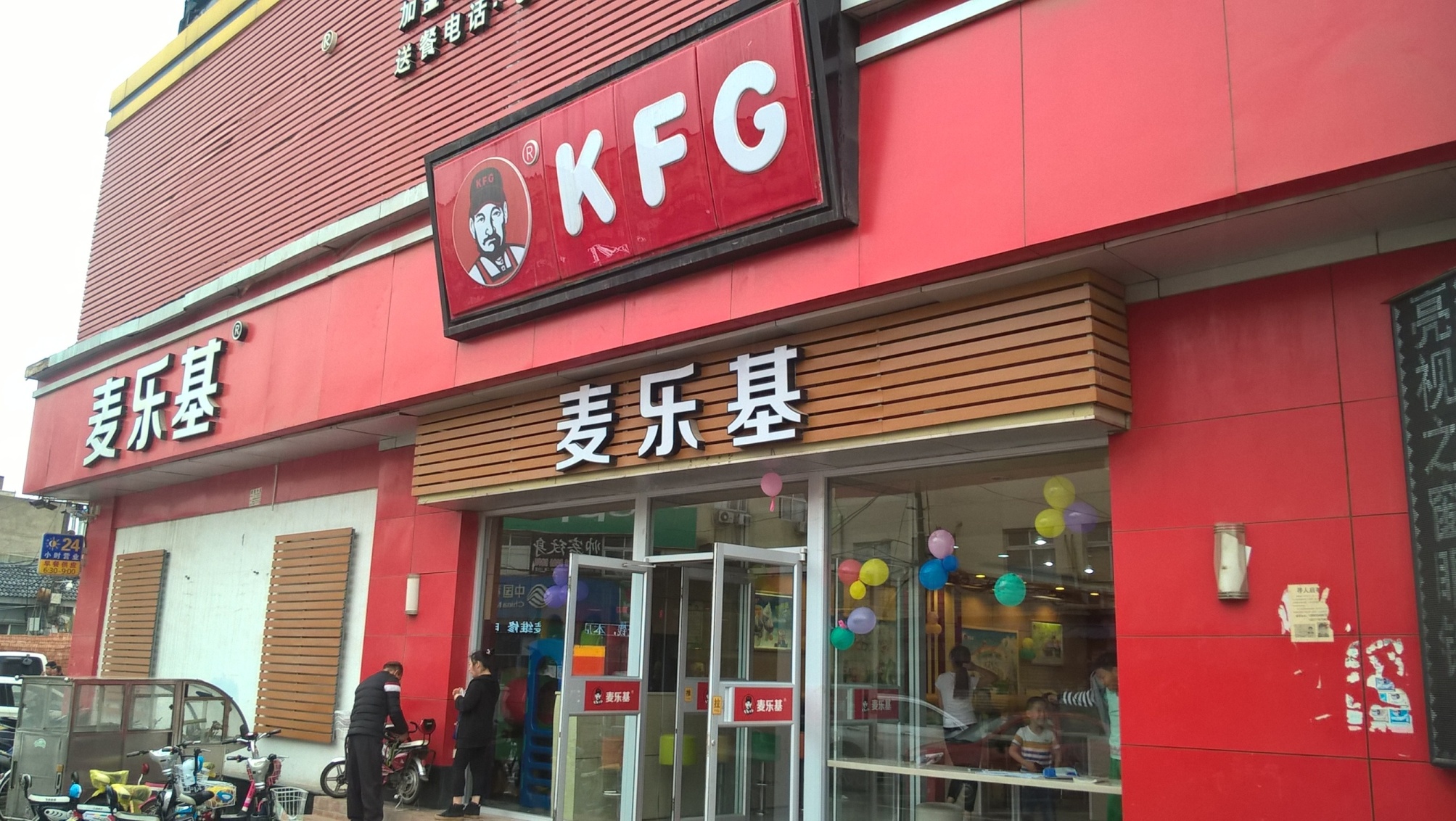 As mentioned in a previous post, in preparation for our annual Burger Cup, the Beijinger scoured literally every single burger-serving establishment in the capital. And as a result of our comprehensive search we unwittingly unearthed some fairly far-out burger joints, KFG was just one such locale.
The Beijinger has profiled some fairly wacky shanzhai stories in the past (see here, here, and here), but with the government continuing to espouse innovation and creation over blatant copycat marketing, the prevalence, and ensuing ridicule, of all that's shanzhai has markedly declined. This is, of course, a good thing, a reflection of China's commitment to the protection of intellectual property rights. But – and this a strange and mildly sarcastic "but" – with the diminishment of such shanzhai products and services, will China in turn lose some of its uniqueness? I mean, there's a strange, positive freshness when you lay your eyes on a poorly-done imitation of a globally recognized brand. And like an endangered species, this cultural phenomenon is slowly being rooted out. Having said that, I decided to embark on a day trip to the outskirts of Chaoyang district, and visit first-hand the one and only, KFG.
 
Upon arrival, the uncanny resemblance to KFC was immediately made apparent. Notice how KFG's Chinese name "麦乐基" has characters in common with 麦当劳 and 肯德基 (McDonald's and KFC, respectively). Also, instead of having Colonel Sanders plastered on the signage, an effigy of a younger, bearded, Chinese man is used. (I found the imagery quite hilarious, especially after realizing the portrait had a definite likeness to one of the staff members – possibly the laoban – behind the counter at KFG.)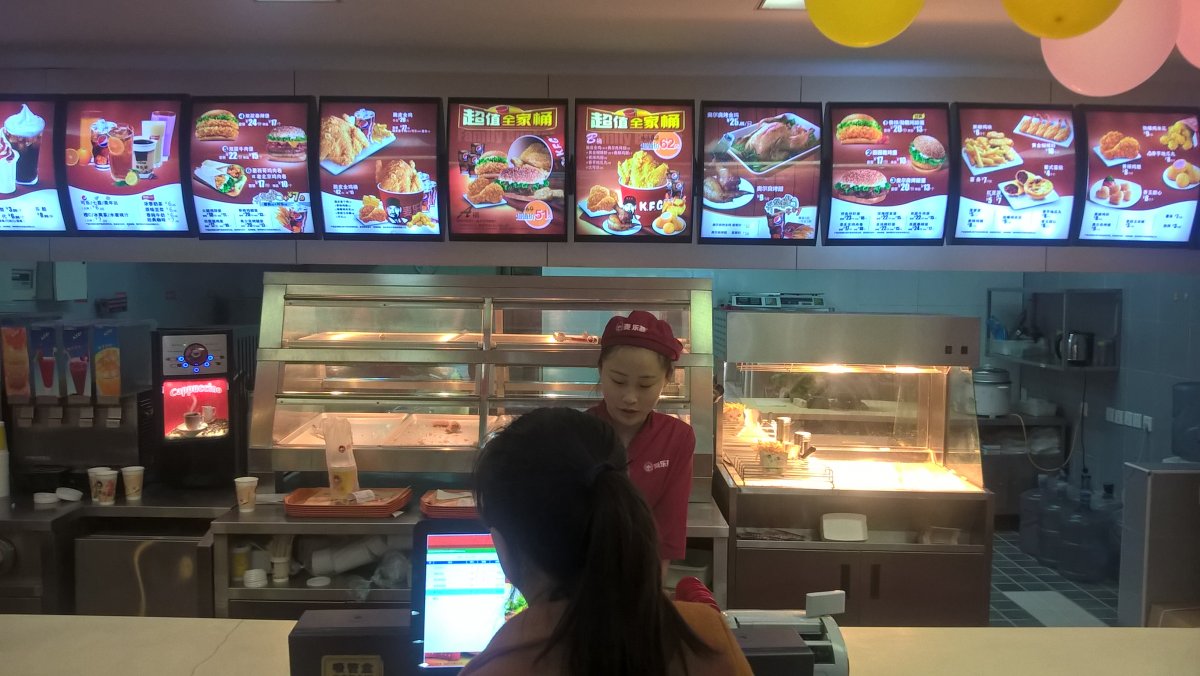 Inside, KFG continued to rack up more impressive shanzhai points. The interior design gracefully mimicked KFC's, with everything -- from the tables and chairs, to the lighting, to the children's play area -- just a slight tacky notch below the real thing. The ambiance felt folksier, similar in many ways to a neighborhood noodle shop. One customer nonchalantly lit up a cigarette, while another asked to borrow a fuwuyuan's phone charger, which was then later used to charge her phone behind the counter.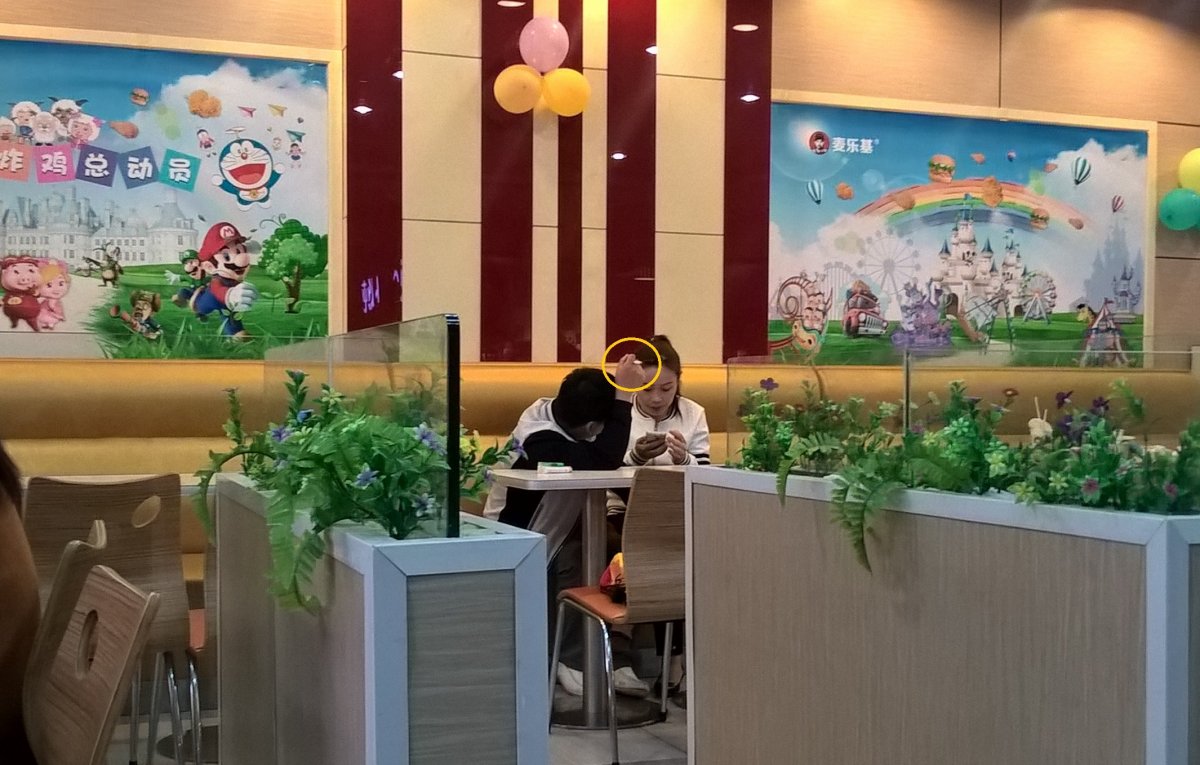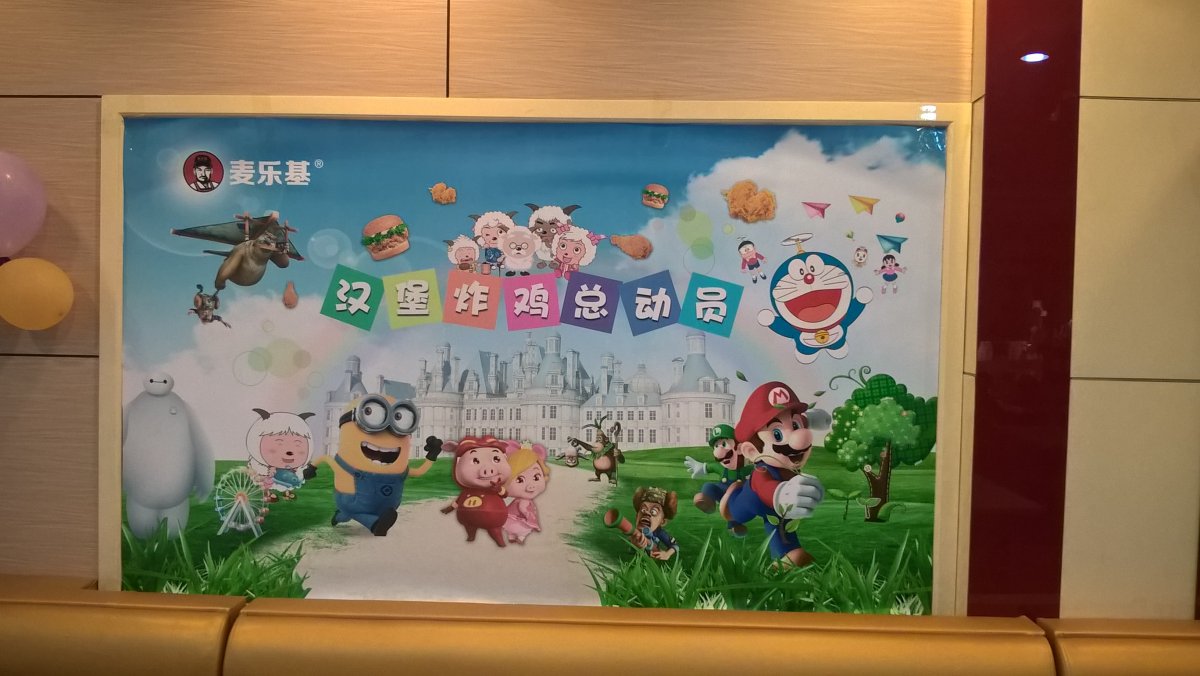 From the spicy chicken burger to bucket meals, KFG did an excellent job covering all of KFC's menu items. I was hard-pressed to make a decision on what to eat, but ended up deciding on the Hawaiian Pineapple Burger Meal (RMB 18), partly because it was on promotion.

The burger itself surprisingly didn't look that far off from the promotional image, better yet, it didn't taste half-bad. Don't get me wrong, it wasn't exactly finger lickin' good, but factoring in the food quality with the price I paid, I would venture to say KFG is a better deal than the real thing. (Obviously I'd have to try more of their burgers to give a more holistic appraisal of KFG, but then again, this isn't your typical restaurant review.)
Fancy checking KFG out for yourself? The restaurant has several locations dispersed across the outskirts of Beijing. However, for a truly authentic shanzhai experience, I suggest checking out their 亦庄 location: 横街子与横街子村商业街交叉口西50米
Photos: Scott DeVoy Su, 麦乐基

Visit the original source and full text: the Beijinger Blog