With Beijing giving us a sneak preview of summer, it seems healthy eateries are popping out of the woodwork. In case you have missed some of Beijing's newest and freshest eats, here's a round-up of the latest green establishments that we've been to check out, and our recommendations of what to eat.

Healthy Food and CrossFit Combine at Glo Kitchen, Guanghua Lu Soho
Glo Kitchen and Fitness at Guanghua Lu Soho provides both healthy food and a CrossFit box within close proximity of many of our Guanghua Lu offices and homes. No longer will anyone have the excuse that they are too busy, nor that healthy food doesn't taste good. Our recommendation? Try the buckwheat waffles for breakfast.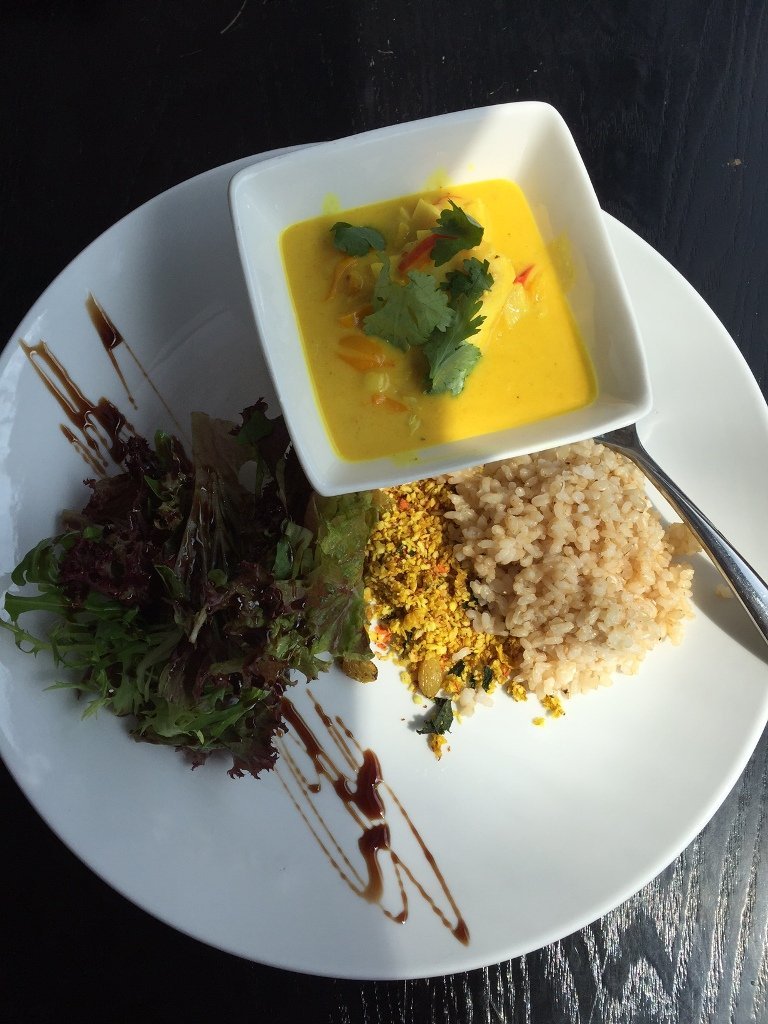 Factory's New Lunch Injects Some Innovation in 798's Dining Options
Factory, whom you may know from their healthy delivery service and catering service Factory Fresh, is led by Executive Chef Camila Betin, who has created a special menu for their new weekday lunch. The menu entails three options for starters, mains, and desserts, and is available Mondays to Fridays between 11.30am and 2.30pm. Two courses will set you back RMB 80, or three for RMB 100. We especially loved the spicy fish strew, served alongside a crunchy farofa, a toasted cassava flour mixture.

Going Green: New Napa at Chaoyang Park Serves Up Huge, Healthy Salads, and More
Napa 2.0 is finally in town with a slight move towards the east, on the edge of Chaoyang Park, although the focus has shifted a little from takeaway (of course, the dishes are still super easy to take away) because this new space houses a larger seating area compared to that of its now defunct sister site. The menu has since expanded also, but Californian cuisine remains at the forefront, using organic, local, and seasonal ingredients, built around the concept that healthy living should not be a luxury available to a few. If you've never been before, check out the Eurasian salad, a healthy mix of Sicilian lamb meatballs, greens, pickled cucumber, onion, and herbed Tibetan yak yogurt dressing.

Tribe Organic at Lido Opens With Green Opening Party
Tribe Organic at Lido opened with a bang, and their menu's main focus is on organic ingredients, greens, and health. Many of their dishes are paleo, vegan, or gluten-free, and they also have a whole seperate children's menu if you have a family. We suggest their banana bread (pictured above), which was delicious and nutritious, available at breakfast.
More stories by this author here.
Email: [email protected]
Instagram: s.xuagram
Photos courtesy of Napa, Tribe Organic, Glo Kitchen and Fitness, and Margaux Schreurs

Visit the original source and full text: the Beijinger Blog