"I wish it was warm enough so that we could just be outside having chuanr and drinking frozen cocktails!" If you have said this at any point in the last six months, then the Laneway Hatchery Opening Party this Saturday (May 7) is the place to be. If you haven't, you might want to reconsider your dedication to Beijing summer.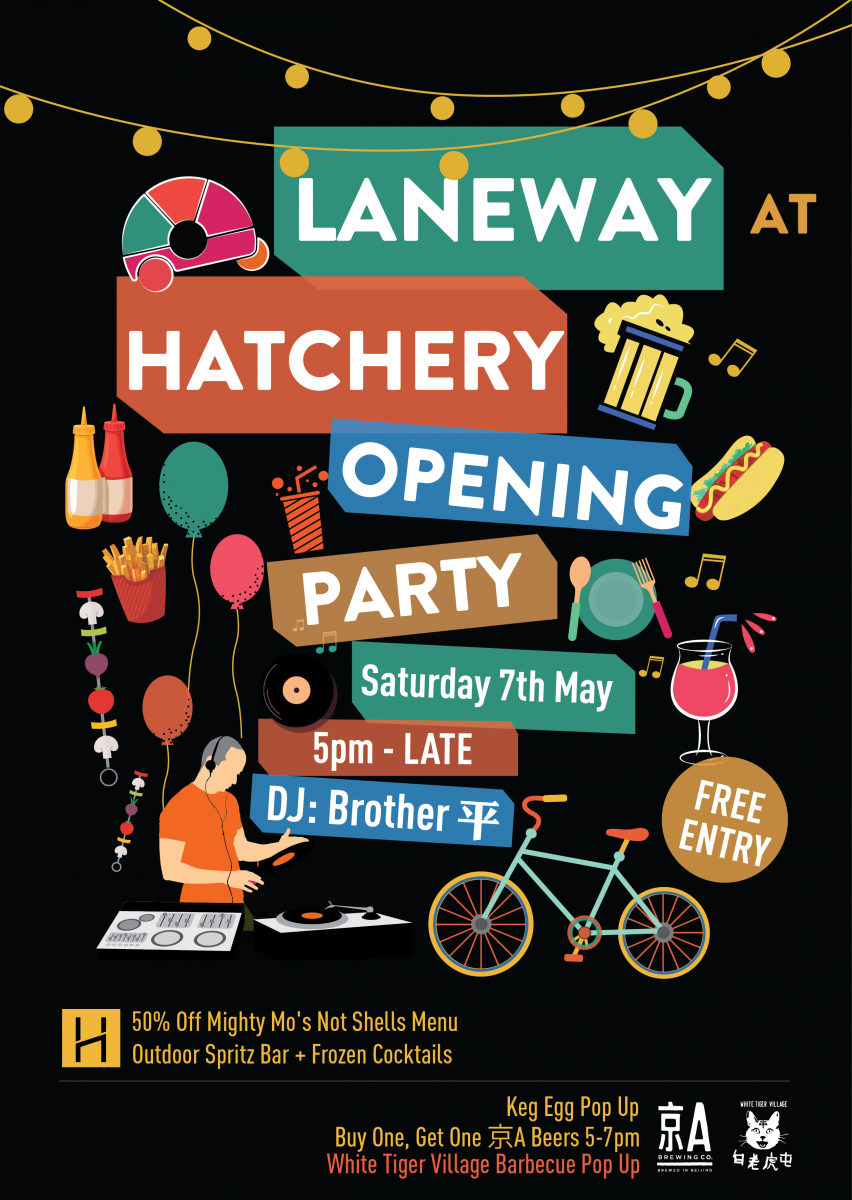 Hatchery has recruited a few food and beverage institutions to assist with this party. Jing-A will bring kegs and sell buy-one-get-one-free cups of craft beer between 5pm and 7pm. White Tiger Village Barbecue will also pop up and supply the meat (and non-meat alternatives, for all you vegetarians out there) on sticks. As for drinks, the outdoor area will sport a spritz bar as well as frozen cocktails. What's more: Mighty Mo's non-shell menu will be available at 50 percent off. 
If you're worried about your ears being starved, don't be, as Brother平 will be feeding them with tunes until late, in a block party styled vinyl set. If the weather stays as awesome as it is today, this will absolutely be the go-to venue for the weekend. We'll see you there!
More stories by this author here.
Email: [email protected]
Instagram: s.xuagram
Photos: courtesy of Hatchery

Visit the original source and full text: the Beijinger Blog