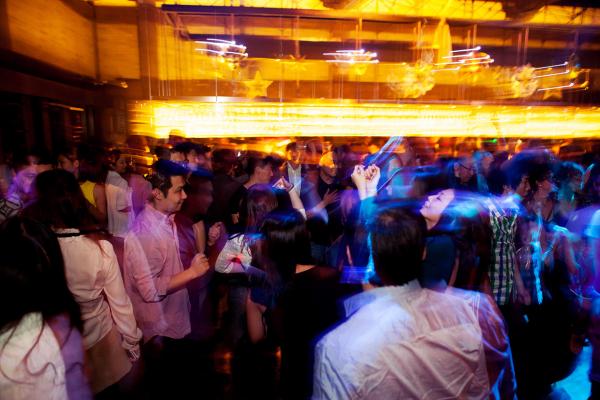 When you roll out of bed Friday, May 30, don't even bother putting on real clothes. You can take your "stylish pajamas" (whatever connotations that has you'll have to sort out for yourself) straight to Xiu at 9pm for their Fifth Anniversary Party.
Five years is a big deal, so you can bet Xiu won't be holding anything back. Entrance and one drink costs RMB 200, but we expect you'll be in for oh-so-much-more. Let's just say last time I went to a celebration like this, I was leaning back in a dentist chair shotgunning vodka.
You've been more impressed. Fair. But Xiu is putting on a "fantastic supermodel visual feast with the world's best and sexiest underwear luxury brand." Best and sexiest. Have your pajamas picked out yet?
On top of all that, they'll have an extensive craft cocktail list, a live band, guest DJ Alton who promises to cover the entire landscape of music (whatever that means), and because they want to get this theme right, a feather pillow fight with prizes.
Uh oh...

Photo: courtesy of Xiu

Visit the original source and full text: the Beijinger Blog