Well, the wait was well worth it. After nearly six months of closure for remodeling, Cafe Zarah has reopened. A quick visit to Gulou Dongdajie favorite revealed that they've upped their game a million-fold with a space that is three times the size of the original.
The downfall of the old Cafe Zarah was two-fold: it had no terrace and essentially was a dark cave. The dark cave vibe certainly had its moments and at times could be conducive to long work sessions, but often I found myself choosing Alba Cafe with its large skylights and rooftop terrace. In the remodel, they are really killing it with high, vaulted ceilings, floor-to-ceiling windows (light to the max), a pleasing blend of concrete and wood, and outdoor seating twice – in the form of both a courtyard and an upstairs terrace.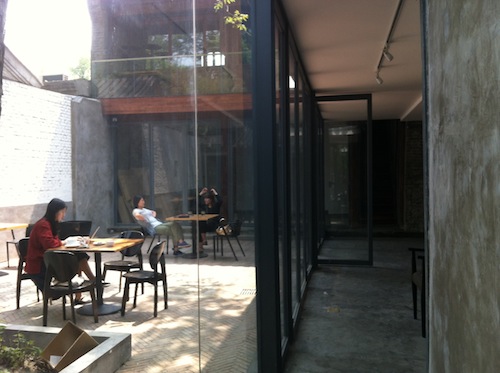 When I stopped by one afternoon, a few days into the soft opening, things were pretty calm and the soft opening menu was limited but as the summer progresses it is certain to be jammed with people and have expanded options for food and drink. If you're looking to accidentally run into anyone in Gulou, this will be the place.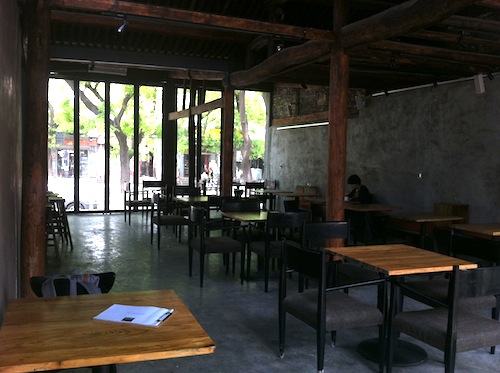 Photos: Cat Nelson
More stories by this author here.
Email: [email protected]
Twitter: @haimei_baole
Instagram: @haimei_baole
Weibo: @cat_nelson

Visit the original source and full text: the Beijinger Blog