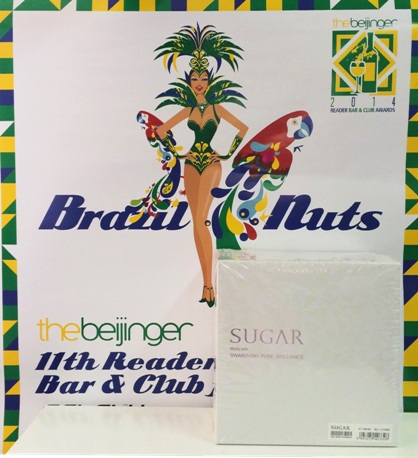 As if you needed yet another reason on top of the free-flow booze and food to head to our Brazil-themed Readers Bar and Club Awards this Sunday, we can now announce that we will be giving away two Swarovski Sugar smartphones at the event.
Now, this phone is definitely not for everyone – if you're anything like me, such an object of exquisite over-the-topness willfully corrodes upon touch, suddenly conscious of the fact that I'm the type of person to take my date out to McDonalds and that's not where it wants to be (and neither does my date, ho-hum).
However, some girls (and guys!) can no doubt really rock the 32G 129 Swarovski Zirconia-encrusted phone and if you can't, just flog it anyway!
In suitably tech-savvy fashion, we'll choose the winner by taking pictures of willing contestants upon entry and have two rounds of giveaways (5.40pm and 6.40pm) whereby the pictures are flashed on screen and stopped at random.
Two lucky winners, a whole lotta fun. See you Sunday!

Visit the original source and full text: the Beijinger Blog