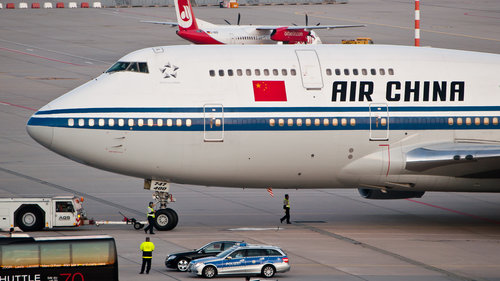 "More than 100 pilots" at Air China have signed a letter demanding they receive equal pay and conditions as foreign pilots employed by the airline, saying that failure to rectify the situation could "threaten flight safety," the South China Morning Post reported.
In the letter, the authenticity of which the Beijinger could not independently verify, the pilots state that they are required to fly more hours at a lower wage, and with less vacation time than their foreign counterparts, the report said. Air China uses Beijing Capital International Airport as its hub, and the company is also headquartered in Beijing.
"The sense of superiority in the bones of white people, plus unfair payments, has made the relationship between Chinese and foreign pilots intense, extremely unhelpful to cockpit management and will eventually threaten flight safety," the letter states. It appeared on some Chinese news sites and on social media earlier this month, but is now difficult to find. The letter did not say if conditions at other airlines were similar.
Air China employs 3,700, according to the Post, but how many foreign pilots are currently working for the airline, or their specific benefits package is not known. It is also not known if foreign pilots are flying as many domestic routes as their counterparts from China. Unlike many of their international counterparts, pilots in China do not belong to a labor union.
The demand for air travel in China, and therefore crews to fly a growing number of flights, continues to expand rapidly. A report by Boeing estimated that China will need over 77,000 new pilots by 2032. Anybody looking for a job?
Photo: Wikimedia

Visit the original source and full text: the Beijinger Blog