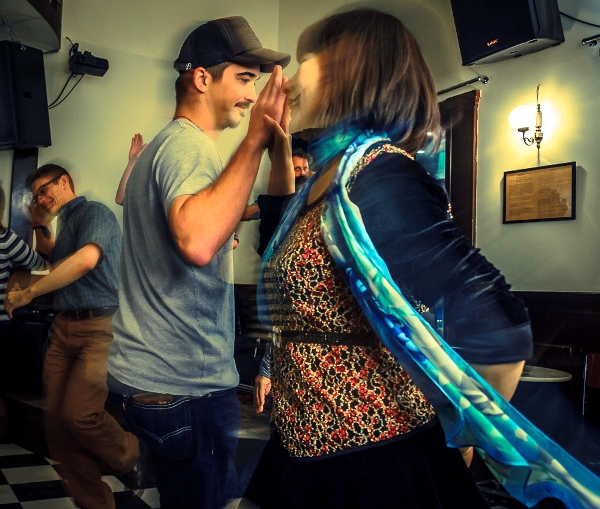 This Saturday, May 17, is the Country Fair Jamboree and Picnic at Three Shadows Photography Art Center. Bring a blanket and enjoy the beginning of summer with a day chock-full of American roots music, and plenty of activities for the whole family, including square dancing and a children's singalong led by the Hutong Yellow Weasels.
At 4pm there will be a group jam session, where anyone with an instrument can play and sing along with the Beijing Pickers. Then at 5pm, some of Beijing's best roots musicians will take the stage and strum away into the vening, featuring performances by the Confectioneries, The Hutong Yellow Weasels, Honky Tonk Angels, Randy Abel Stable, and a final performance from the Beijing Dead. 
Finally, there will be a nice selection of concessions from Jing A, Cuju, the folks over at Home Plate Bar-B-Que, and many more. Check out the event listing for more info. 
Join the launch party for The Cleaver Quarterly at The Bookworm on Saturday night (May 17). Meet up with the editors of this exciting new Chinese food magazine and have a drink in celebration of their debut issue.
Entry is free, but make sure to pick up a copy of the inaugural issue for RMB 60, or even better, RMB 100 will you get the magazine and their stylish tote bag. See thecleaverquarterly.com for more information.
If you miss out, you can pick up The Cleaver Quarterly anytime at The Bookworm, or from thecleaverquarterly.com.
Next up is Writing on Walls (May 20) at The Bookworm. This collective for emerging authors provides a safe environment to experiment, learn, and develop their craft. The primary goal of WOW is to help writers of all levels find their unique voices and garner the skills and courage needed to go forward with their fledgling literature.
To register, please email: [email protected].
 
Photos: /inalonelyplaceencounterswithfilm, penandfork.com, The Beijinger

Visit the original source and full text: the Beijinger Blog