When I lived in New York, the opening of ramen chain Ippudo's first branch in the East Village was some of the big news of 2008. But with a line always snaking out the door and youthful obstinacy that precluded paying a hundred kuai for a bowl of noodles, I never tasted the famed ramen. Flash forward six years, and here I am in Beijing slurping up that same broth and noodles.
Ippudo has opened its first Beijing branch in the basement of the Kerry Centre across from Hatsune. A line still snakes out the door of the cozy restaurant during peak hours, but when we stopped by for lunch the other week, there was little wait.
Naturally, the focus here is on ramen. Eight different varieties are offered – the main distinction lies in the broth, which can be tonkotsu (pork bone), miso or soy sauce. Extra toppings like egg, barbecued pork and seaweed can be ordered to trick out your bowl, and for the hungry, extra orders of ramen (RMB 3/RMB 5) are available to slide into the left-over broth.
The three bowls of ramen that I tried were all spectacular – rich broth with chewy noodles, in essence – though the highest marks go to the Special Akamaru, which I could probably eat for days. The menu also offers a selection of non-noodle options including a barbecue pork bun (a sad specimen – skip it) developed in the New York kitchen, dumplings, fried rice and roasted eel. Variation as a concept is nice, but if I had any advice, it would be: spend your effort gorging on ramen.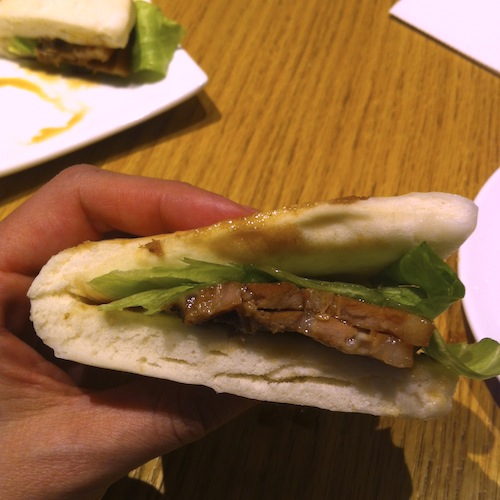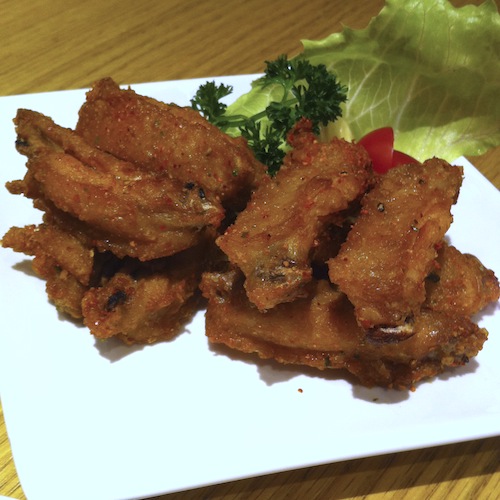 Dessert choices are limited to two, but the caramel pudding is creamy and fantastic – and worth ordering a second.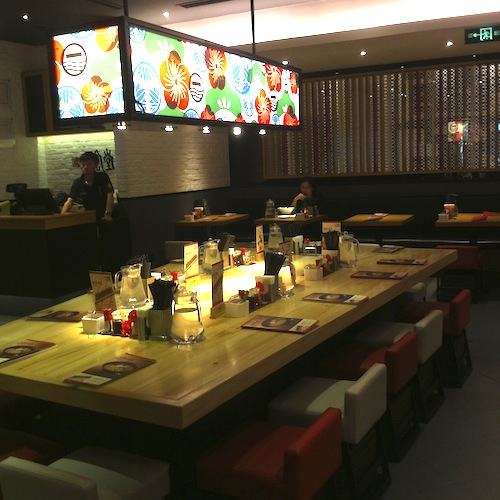 Final verdict? Impending hot weather or not, get yourself to the Kerry Centre. This ramen is certainly worth the wait.
Photos: Cat Nelson
More stories by this author here.
Email: [email protected]
Twitter: @haimei_baole
Instagram: @haimei_baole
Weibo: @cat_nelson

Visit the original source and full text: the Beijinger Blog