Living in Hong Kong ain't cheap, that's for sure…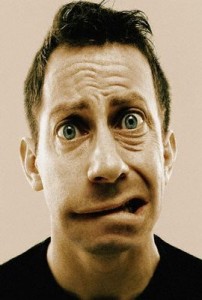 QUESTION
I'm an Australian and British citizen currently living in Australia and I want to found a technology Startup company in Hong Kong because the government incentives seem very attractive to do so.
The downside is that housing is ultra-expensive in Hong Kong and paying this will deplete my resources far quicker than I'd like, effectively nullifying any government incentives and then some!
Is it possible to live over the border in Shenzhen, travel into Hong Kong everyday for work, still be employed by my Hong Kong company and take advantage of all the benefits that are bestowed on it?
I'm likely to be doing significant business with the mainland, so need an option that allows me the flexibility to cross the border often without too much impediment while staying on the right side of the law!
More Stuff You May Find Useful or Interesting
Will performance-based equity compensation suffice instead of a cash salary for a Hong Kong employment visa?
Are such facilities as virtual offices, incubators, serviced offices & co-working spaces deemed 'suitable business premises' for the purposes of a Hong Kong business investment visa application?

The foibles of Hong Kong visa & immigration applications that only experience can fully appreciate
How to apply for a Hong Kong investment visa without any professional help!
The anatomy of a 'Slam Dunk' Hong Kong investment visa application taking just 7 weeks to approval!

| | |
| --- | --- |
| | |
| PODCAST ANSWER | |

Visit the original source and full text: Hong Kong Visa Geeza