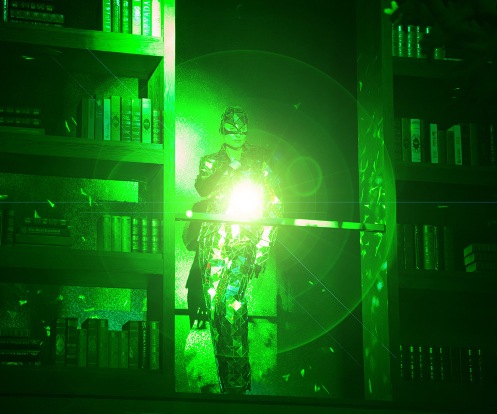 As if the new Tube Station Pizza joint opening up wasn't enough reason to make the trip out to Lido, new night spot Melo Lounge slinking onto the scene this past weekend should be all the convincing you need.
A huge space – consisting of two floors – with the family-oriented nature of the Lido neighborhood very much in mind, Melo Lounge will be open earlier in the day (early suggestions were around 3pm) to cater to families with barbecues planned for the vast outdoor garden area.
At a soft-opening we went along to this past weekend, bling was certainly the theme (the hired selection of supercars out front were testament enough to that) but management we spoke to said the space would have an alternative approach throughout the day with a focus on family fun. The emerald-clad, masked dancers would only emerge from the mounted bookcases after sundown.
This being a soft-opening it was Champagne all around, but the menu seemed measured with a fair smattering of cocktails among a selection of spirits and wine (available by the bottle, of course), but it was the whiskey selection that caught the eye with enough Scotch regions on book to keep the most haughty of Highlanders happy.
They have a grand opening party planned for May 20, so head over and check it out for yourself.
Look out for a full review soon.
Photos: Courtesy of Melo Lounge

Visit the original source and full text: the Beijinger Blog