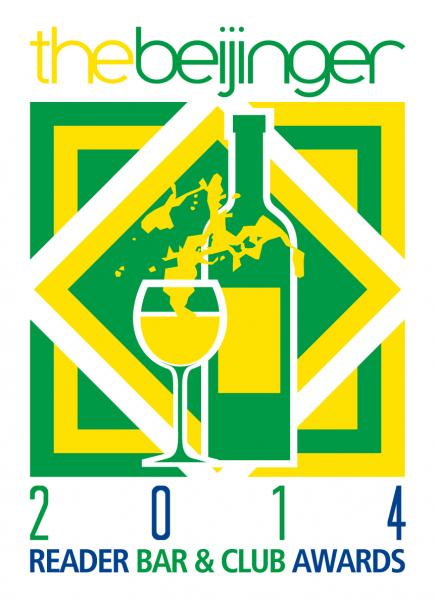 The votes have been counted and it is almost time for the 2014 Reader Bar & Club awards themselves. Before the party of the year next Sunday we wanted to let you know some of this year's winners. Let's continue exploring the categories with Best Regular Club Night and your choice for the most toe-tapping of times.

Best
Funk Fever at Migas

Outstanding
Factory at Ink
Dim Sum Disco at Migas
Migas is THE spot for dancing it seems – resident to two of the three winning club nights. The '90s house beats of Factory at newcomer club Ink joined the ranks with two parties that have been going for years and secured a spot over more established nights like old school hip-hop gathering Natural Flavor. And while veteran party night Funk Fever and the melodious voice of James Brown may have captured the title in this new category, in keeping with a wider trend of late, nu disco is certainly on the rise to total domination in Beijing.
Even better is two winning nights in one. The energetic boys at Dim Sum Disco (must be all those naps) and Factory launched a series of "battles" last month. As DSD tell it, it went down a little something like this:
"A battle has been brewing these last few months in Beijing's nightclub scene.  Dim Sum Disco has been around for over two years, the whole time saying how they want to create a vibe that goes back to the good ol' days of parties at the Paradise Garage and The Loft in NYC. Then along came a crew of DJs using the name Factory. They started doing a party at Ink saying they wanted to get back to the "origins" of clubbing and proper house music from the '90s. The concepts were just a little too close for comfort in the small city of Beijing. The Dim Sum Disco crew caught wind of this new party in town and from there, a confrontation was inevitable. [...] Disco vs. House. Dim Sum Disco vs. Factory. Street-cred is on the line, so expect some broken records and black eyes."
It's silly, it's fun – as all the best nights and best dancing should be. Congratulate the winners the best way possible: get down at the next Funk Fever (June 7) and Dim Sum Disco vs Factory (May 17), then keep the party going the following day with this year's the Beijinger Reader Bar & Club Awards party at Galaxy Soho on Sunday May 18 where we'll be crowning the good and great of the city's nightlife scene.

Visit the original source and full text: the Beijinger Blog