A new Vietnamese joint, The Pho Laboratory, has opened across from Great Leap Brewpub on Xinzhong Jie. They claim to have "the best pho in town" (really, who doesn't these days?) and I have to admit, the photos look pretty solid (check Dianping, not pictured above). Other items on the one-page menu are the usual suspects: banh mi and vermicelli rolls. I'm going to be pre-gaming for a trip next week to Vietnam so I should be by shortly to scope the scene and we'll be back to you with the verdict.
Even more noodles are in your future. Du Hsiao Yueh, purveyor of the finest of Taiwanese noodles, will be opening a second branch in the basement of Taikoo Li South soon. The construction siding projects an April opening, but that ship has long sailed and the space remains boarded up. If Sanlitun lunchers are lucky, then we'll see the opening in coming weeks.
Next door, famed Japanese tonkatsu (pork cutlet) chain, Saboten, will also be opening another location. Same story here though – cross your fingers for an opening before summer truly arrives. Before then, find both Du Hsiao Yueh and Saboten in Parkview Green.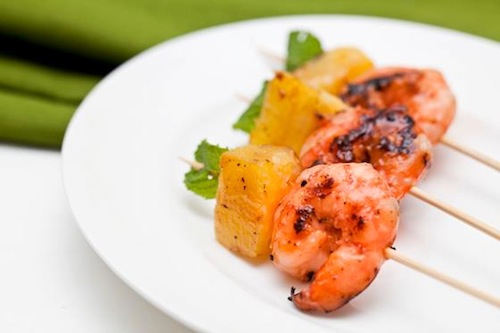 This past weekend marked the first Mas barbecue of the summer. The rum bar and eatery will be holding weekly grilling sessions from 1-7pm on Sundays for the duration of the season.
And a final note to get your week started on the right foot: we gripped a good tip from Bespoke Beijing's Instagram that Cheers Wines on Gulou Dongdajie has a wonderfully leafy rooftop terrace. The best part? Sip on wine at store prices.
Photos: wEnDy (Flickr) and courtesy of Mas
More stories by this author here.
Email: [email protected]
Twitter: @haimei_baole
Instagram: @haimei_baole
Weibo: @cat_nelson

Visit the original source and full text: the Beijinger Blog