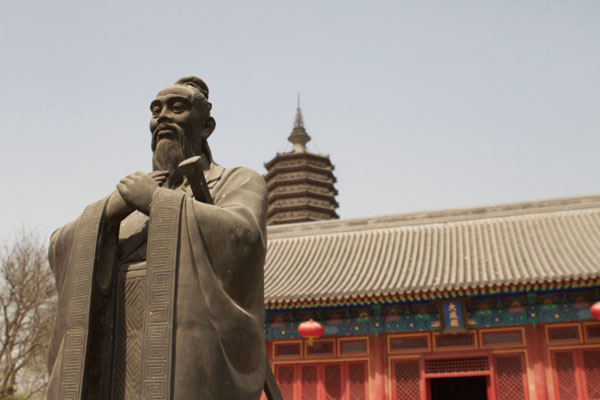 Tongzhou Beiyuan, Batong Line
Sitting on the edge of Chaoyang District, Tongzhou is way more spread out than its western neighbor with considerably more public space to enjoy. Read on to see just a few of the things you can fit in on a day trip out east.
Experience 
Look out for the produce markets near the station and pick up a fresh coconut to fix your electrolyte levels for a long afternoon of music appreciation. Next, head west to Jixiang Road and take in the Sheli Pagoda at the majestic Sanjiao Temple. 
Restored to its original glory in 1985, the structure stands 50m high and is great for a spot of Instagramming with its classic Chinese architecture and serene surroundings. 
Eat
Go back one street south of Xinhua to West Street and hit up the excellent Dongbei restaurant Golden Chef for a delicious feed at a pocket-pleasing price. Pig out on dishes like pork shank, cold glass noodles with minced pork and fried corn. This lunch spread came to just RMB 75. Golden Chef has an excellent reputation in these parts and you can see why.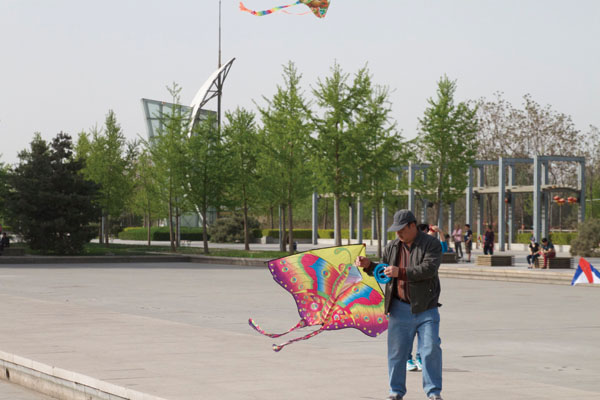 Relax
After lunch grab a rickshaw and tuk-tuk across Tong Hu Bridge to the Canal Park and bask in the grass. Enjoy Tongzhou's kite flying enthusiasts and if you're lucky, you might just catch a fierce battle between an airborne squid and a long-tailed pentagon. Under Tong Hu Bridge, witness one of the finest displays of group synchronized tango that you might ever see. 
To read the May 2014 issue of
the Beijinger
online, click here.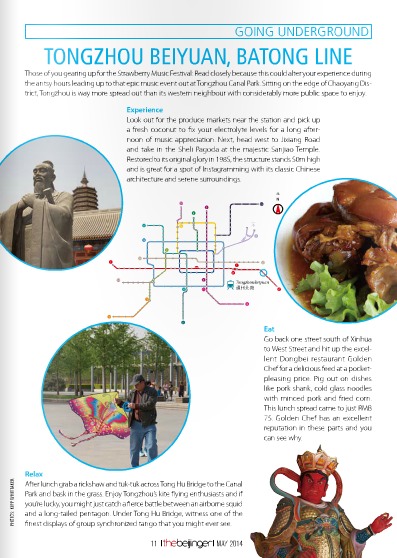 Photos: Kipp Whittaker

Visit the original source and full text: the Beijinger Blog