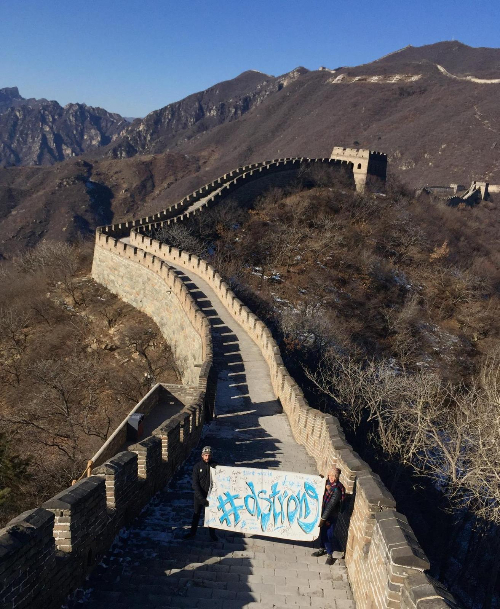 Dorian Murray's implausible dream is coming true, and it couldn't be more well deserved.
The eight-year-old Rhode Islander told his mother that he wanted to be famous on "the bridge in China," in reference to the Great Wall, after doctors determined that the long-ailing boy had cancer cells in his spinal fluid this past December.
After his family mentioned Dorian's last wish on social media, other netizens took notice. In recent days, the hashtag #Dstrong has gone viral, with thousands of users posted it along with photos of themselves cheering Dorian on in countries like Spain, Australia, and -- in fulfilment of his wish -- atop the Mutianyu and Huairou portions of The Great Wall.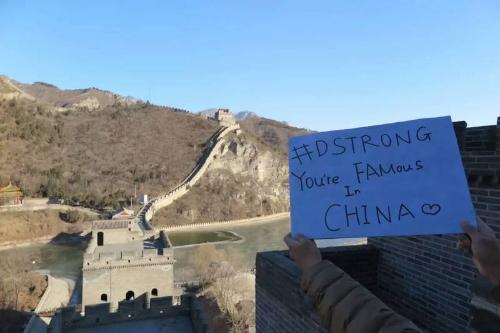 In reference to the #Dstrong hashtag, Dorian said to local newscast WPRI: "It's like my little logo thing. You have to, like, stay strong for D."
The outporing of support finally offers Dorian and his loved ones a bit of solace, after a seemingly endless struggle with his ill health. At the age of four he was diagnosed with rhabdomyosarcoma, a pediatric cancer that has lingered in his system ever since. After his terminal diagnosis in December, Dorian's parents decided to stop his treatment in the New Year and make his as comfortable as possible.
Aside from hIs growing online fame, Dorian was granted an even bigger surprise courtesy of New England Patriot tight end Rob Gronkowski, who visited the boy on Jan. 11. Fellow NFL star, and former Patriot, Patrick Pass also stopped by this past November.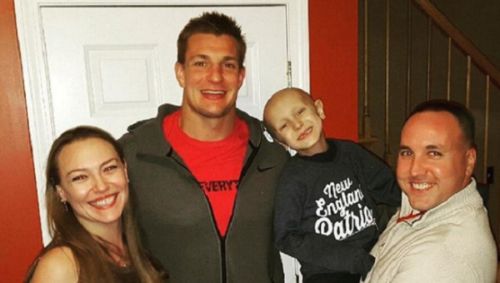 An ongoing "Pray for Dorian" crowd fund has also received plenty of support, which is sure to be indispensable as the family pays Dorian's steep medical bills. In the WPRI article the boy's mother, Melissa, said she hopes to one day raise awareness about the marginal 20 percent survival rate for those stricken with pediatric cancer, along with advocating for much needed funding for those frequently cash strapped by its medical expenses. In the meantime, the piece said: "her goal is to help her son smile as much as possible as the world stands behind him."
Photos: Andrea AJ Peters Silvestri, Song Yun, WPRI

Visit the original source and full text: the Beijinger Blog