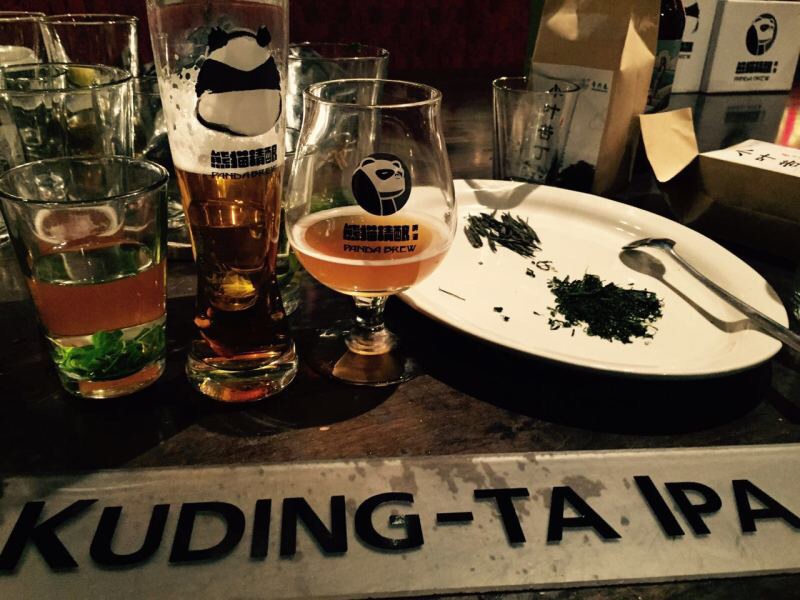 In the great tradition of Sino-American collaborations that cross our news desk, such as the film Shanghai Noon (an old west version of Rush Hour) when Jackie Chan and Owen Wilson wowed us with their on-screen comedic chemistry, here we now have something for you of a more hoppy variety. 
Beijing craft brewery Panda Brew teamed up with Empire Brewing from Syracuse, New York, to bring you the Kuding-TA IPA. The goal of this collaboration is to fuse the flavors of bold Chinook hops with the bitter but softening effects of kuding herbs. 
In China, kuding is used for medical purposes that claim benefits in healing eyesight, blood pressure, and slowing down the aging process. While beer likely speeds the aging process, the general bulbous nature of the human physique, and delightfully blurs eyesight, maybe they stumbled across a traditional Chinese medical miracle with this new creation. 
"I'm truly anticipating the collaboration with Panda Brew from China carrying out our unique characteristics from different places presenting an entirely new product. This is a one of a kind experience," Empire head brewer Tim Butler said.
Empire Brewing seems excited about the results, but we will still have to taste it to determine if this is just another one of those hyped hoppy combo. The new Kuding-TA IPA will be available at Panda Brew Pub on Dongsi Beidajie, and in Central New York, at Empire's Armory Square brewpub.
Photos ourtesy of Panda Brew

Visit the original source and full text: the Beijinger Blog