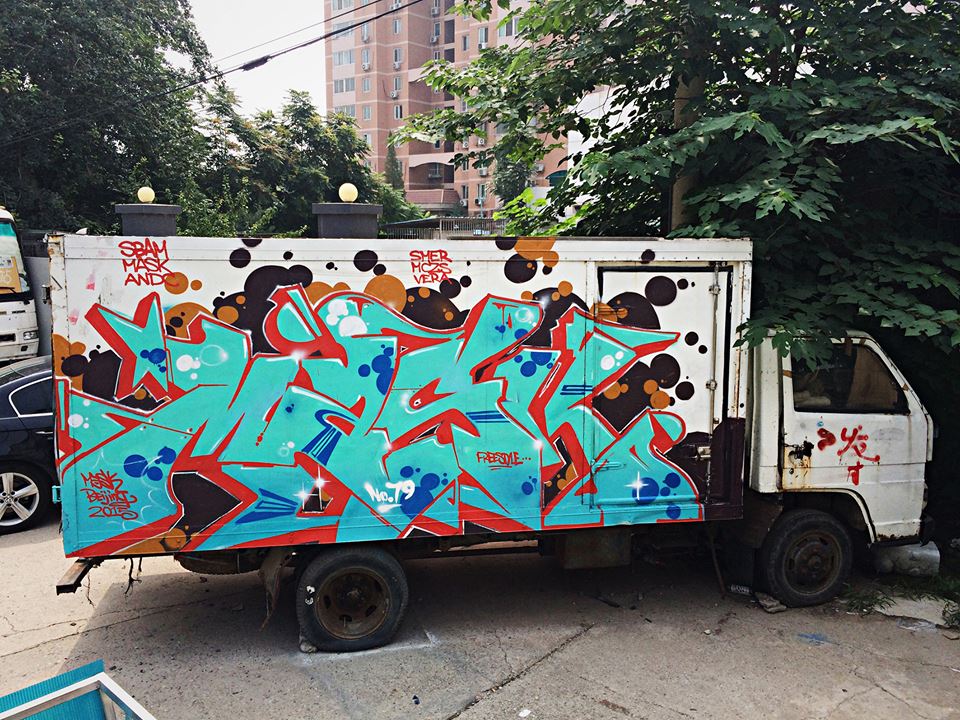 On any given day, walking around central Beijing, you have more than likely encountered a tag by one of the three participating members of Demolish (拆), Filippo Cardella, Mask, and Zato. As a street art collective, they share a common goal of transforming Beijing's public spaces with their vibrant craft and by adding to the city's narrative with textual observations scribbled on various urban surfaces. 
These artists collectively hope to transcend conceptions of street art using spray paint, stencils, and paint pens in order to create an experience that's more in line with traditional forms of artistic exhibition while also commenting on the rapid growth of Beijing's urban areas. The show will make use of more traditional mediums like photography and paintings on canvas to explore themes of vandalism and urbanity and how these methods help to illustrate the subconscious of modern society. 
It's not easy transplanting the chaotic nature of Beijing or any city's street art scene to the gallery, but it is a viable way to put these practices under a microscope to view it deeper rather than just in passing, and discover the political and social power these works possess. Questions the organizers hope to address through "拆 (chāi)" are how people and places are affected by these transformative arts? Who owns, or has "rights" to these urban spaces – their design, utility, and even simply their existence? 
This exhibition will take place at 20% Picture House beginning this Saturday (2-5pm), the new venue/office/exhibition space from Maybe Mars, and will go on until Feb 7.

Visit the original source and full text: the Beijinger Blog