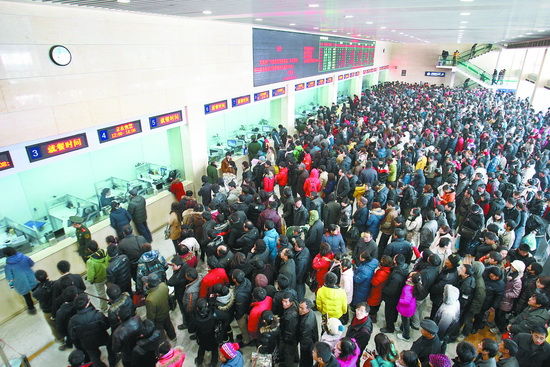 If you're planning to travel during Spring Festival (Chinese New Year), you may wish to make plans for another time, either before or after the holiday.
The sad reality is that, as one of our Golden Rules of Travel states, for any decent pricing or availability, you must make plans for your next holiday as soon as your previous one ends. However, in this case, that would refer to October 1, 2015, not Christmas 2015. For example, flying to Bangkok from Beijing on Air China on February 6 and returning February 13 is about RMB 6,110, for a fare that's normally not much more than a third of that. On Cathay Pacific Airlines, where it's traditionally less expensive than China's national carrier, it's RMB 12,000. Yes, you're reading that correctly: RMB 12,000. If you have that kind of money, then there's probably little reason to be traveling during Spring Festival anyway. Fares get back to normal as quickly as February 15, so maybe hang out, eat some jiaozi, and then head off when everyone gets back to work.
Unrelated, I plugged some dates for late March into Cathay's website for Beijing to Bangkok, and came up with a roundtrip fare including tax of RMB 1,910. Not bad at all.
In other travel news, Disney's Shanghai resort is set to open June 16. That means that you're probably best waiting until after the October 1 holiday to visit, when the weather will be more favorable, the initial surge of crowds will have reduced, and opening period kinks will have been worked out.
Photo: What's On Xiamen

Visit the original source and full text: the Beijinger Blog