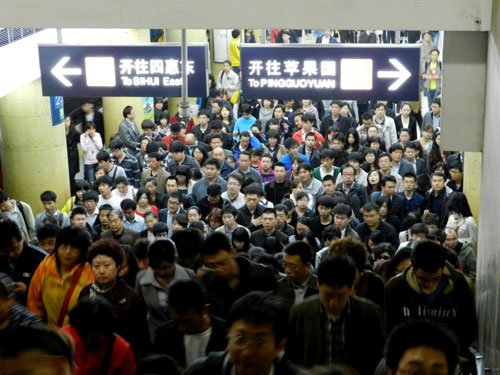 Commuting is rarely easy when you have kids in tow, but the Beijing International School Expo (BISE) is making such a trip completely comfortable and hassle free. The Jan. 16-17 Shuangjing education extravaganza — featuring representatives from over 50 campuses across the city, along with an abundance of family friendly activities — is highly accessible, thanks to smoothly-arranged shuttle drop-offs and pick-ups.
Each shuttle has convenient times for both drop-offs and pick-ups. One of those buses leaves from Shunyi's Europlaza three times per day, while the other departs from Lido Place four times per day, servicing both of Beijing's biggest family hubs.
As if that convenient commute wasn't incentive enough, families will also be inspired to venture out on the weekend of Jan. 16 because of the crisp, clear skies, courtesy of the Asian Infrastructure Investment Bank's official meeting and the "APEC blue" air quality that is sure to ensue during that high profile event.
See the shuttle schedule below:
Attendees are encouraged to pre-register, in order to take advantage of the FREE shuttle buses, as well as getting first-hand information about the expo. To pre-register, scan the QR code below or click here.
The beijingkids & JingKids 2016 Beijing International School Expo is proudly co-sponsored by:
FREE shuttle buses courtesy of:
Photo courtesy of: usa.chinadaily.com.cn

Visit the original source and full text: the Beijinger Blog