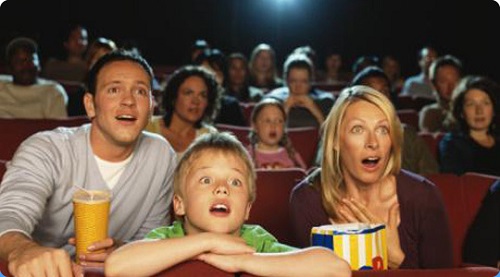 There's tons to do at this year's Beijing International School Expo (BISE) happening on Jan. 16-17, 2016 at the Renaissance Beijing Capital Hotel. But the question remains: If I'm making the trip all the way to Shuangjing, what else is there to do in the area?
Thankfully, the answer is a resounding TONS! Families can easily make a day out of their BISE visit, thanks to not only the diverse offerings throughout Shuangjing, but also the plentiful activities set up in the expo's very own event space.
Let's start with the latter. Four activity areas have been carefully planned and prepared at BISE itself, becoming fully equipped to exceed the fun quota of even the pickiest of kids. Those options include:
A. Lego Corner by Beanstalk International Kindergarten (BIK)
A huge selection of Legos will be provided by BIK for kids to play with to their heart's content. This creative activity will not only allow children to explore the art world but also improve their social skills and aesthetics. On the side, BIK has also prepared some new dance moves accompanied by drums that will be led by one of their international teachers. To cap it off, everyone visiting their activity area will get to take home a gift.
B. Experience American Football by the National American Football League (NAFL)
Is your kid into sports? Now is their chance to experience football the way Americans play it. The NAFL has prepared American football uniforms for kids to wear while they try their hand at a barrier game of real American football.
C. Twister Game by M.S. Dental Clinic
Every person who has ever played Twister knows how fun it is. So make sure you let your kids experience the same great fun by visiting this activity area by M.S. Dental. Before or after playing, feel free to arrange a complimentary and fun on-site oral examination for your precious one.
D. Role-Playing Games & more by Ipony International Youth Cavaliers Academy
The awesome team at Ipony has prepared a three-board role-playing game (RPG) for kids in a very interactive setting. In addition, they have prepared a fun and adorable mascot to entertain kids, take photos with them in their special photo booth, and eventually take home a gift. A great space not to be missed!
Below we've listed our favorite destinations for fun in the area surrounding BISE.
 IN THE VICINITY
1. Nearby Eats
After making their way through BISE's own vast array of activities, attendees will no doubt have worked up an appetite. Fortunately, Shuangjing has numerous dining options for all tastes. Some of the best include: 
a) Lily's American Diner, for Westerners hankering a taste of home
b) Charlie's Italian Cafe, for pizza and pasta-addicted little ones     
c) Burger Break, for flame grilled, 100% imported beef patties.
d) Master Kong, for delectable Chinese noodles.
e) Vanda Room, for Singaporean fare.
f) Haagen-Dazs, for a cool, melt-in-your-mouth desert.
g) Viva Plaza mall is chock full restaurants — from high-end Cantonese, to mid-range hotpot, to fast food chains like McDonald's, KFC and Xiabu Xiabu.
2. Movies!
Speaking of Viva mall, families can easily spend most of an afternoon in the complex's UME International Cineplex after they're finished chowing down. There's multiple screening rooms and a 430-square meter IMAX theater on site.
3. Viva Plaza extravaganza
Aside from its numerous dining options, this massive shopping centre also has plenty of retail options to keep shoppers busy.
 4. Shuangjing's mini 798
A suitable alternative to all the consumerism mentioned above is in 22 International Art Plaza in Pingod, Shuangjing's little artsy haven. The block's bizarre outdoor sculptures lend themselves well to selfie fun, and will entertain little and big kids alike. There's also a smattering of galleries, including the top-notch Today Art Museum. 
5. Shuangjing's bull's-eye
If your kid is enthralled with The Hunger Games -- and old enough to wield a bow -- then they'll love the recently opened Jian Club. The indoor archery range (located in Pingod across from Plan B) also offers coffee and soft drinks. Lanes can be booked for an hour of shooting for RMB120, which makes for a fun time that's right on target.
FURTHER AFIELD
A short taxi ride or a one-station hop from the nearby Shuangjing Line 10 station are some additional distractions your family would love.
1. Get Frozen at Le Cool
One stop northward from Shuangjing is the Guomao station, with direct access to the China World Mall. Active children are sure to relish the smooth ice at the aptly-named Le Cool rink, located in the basement floor of the mall.
2. Children's Books Galore
After some icy recreation at Le Cool, give yourself a mental workout at the China World branch of Page One. This chain bookstore has a huge selection of English-language books for children.
3. History in your hands
The Panjiayuan Antique Market could be just the thing for curious little ones. Its 3,000 dealers hawk all manner of knick-knacks, with a heavy emphasis on vintage Chinese items. A great place to explore.
And there you have it! These are but a few of the options awaiting you after your visit to BISE, making the trek to Shuangjing a full-day adventure. Make a day of planning your kid's future -- a perfect combination of prudence and fun.
Attendees are welcome to pre-register, in order to take advantage of the FREE shuttle buses, as well as getting first-hand information about the expo. To pre-register, scan the QR code below or click here.
The beijingkids & JingKids 2016 Beijing International School Expo is proudly presented by our co-sponsors:
Photos courtesy of: raisingarizonakids.com, huffingtonpost.co.uk, ebay.com.au, gophoto.us, onmilwaukee.com, valmorgan.com.au, wallpaperus.org, un-jour-en-chine.over-blog.com, beijing.peninsula.com, english.visitbeijing.com.cn, besthometownnews.com, gogobot.com

Visit the original source and full text: the Beijinger Blog