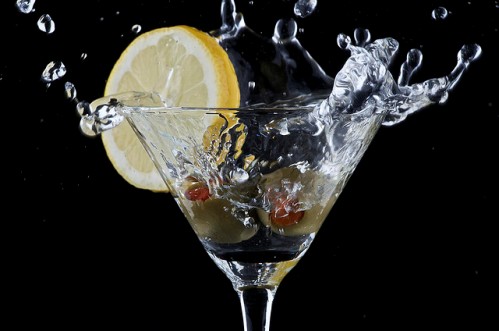 Beijing is becoming a hotbed of mesmerizing mixological mastery. A growing legion of plucky local upstarts have been doing weird and wonderful things with their top shelves for a while now, and with tutorials like Migas's recent series of Mixology Masterclasses with their resident cocktail conjurer Francesco Angotti, they're trying to educate an eager audience too.
Now Atmosphere, up at the peak of the China World Summit Wing, is set to bring a UK-based mixology maven to town to twirl for the locals.
From an Atmosphere press release:
Luca [Cinalli], a leading London-based bartender from Italy, is the head bartender at London's Nightjar – a prohibition-themed bar renowned for its inventive cocktails and top-notch service. Come May 13, Luca will showcase his delicious concoctions to the lucky patrons of Atmosphere for five nights only.
London's Nightjar was recently voted the second best bar in the world by Drinks International, so it's probably safe to say Cinalli knows his way around a shaker.
Luca, who overwhelms customers with his speed, is equally impressive with his consistency. His movements behind the bar are mesmerising and evoke the style of a world-class magician. The audience never knows quite what he is doing.
Sounds alright. Head over and check him out between May 13 and May 17. Atmosphere recommend you check out the "King of Garnishing's" Julep de Provence, The Scotsman and The Forbidden Perfume, part of a selection of seven cocktails he's knocked up from scratch specially for his Beijing debut.
Photo: THOR (Flickr)

Visit the original source and full text: the Beijinger Blog