In this portion of MayAir's sponsored series, we interview members of Beijing's international community about what they think and how they deal with the capital's pollution woes.
The smog related gripes of most ordinary Beijingers are rendered moot by the conditions couriers like the ones at Sherpa's must endure as they crisscross our capital. Indeed, neither rain, sleet, hail or smog will deter these e-bike riding road warriors from delivering food, household goods and countless other online orders while the rest of us are holed up indoors next to air purifiers. 
Below Hailie Song, Marketing Manager of the Beijing branch of Sherpa's food delivery service, describes some of those difficulties and also details her own personal pollution coping strategies for the capital's notorious smog. 
 
To protect myself on Beijing's most polluted days I try my best stay indoors, and call off my high intensity exercise in the gym so that I'm not breathing the dirty air too deeply. I'll also either order food or cook at home if I have spare time. And of course, I use a mask and an air purifier. 
My colleagues at Sherpa's face a lot of difficulties on polluted days, especially our couriers who have to ride around no matter how smoggy it is. It is a hard and high-risk job. So our company provides them with health and accident insurance, and a yearly health check. We're also currently testing a newish product called iD Masks that will launch soon, and our couriers can take one for free. These are great masks because they are made of plastic, instead of cloth, and they fight our face firmly. Providing such high quality masks for free will be a bit costly, but it's worth it because we try to be the most responsible and high quality delivery service in town.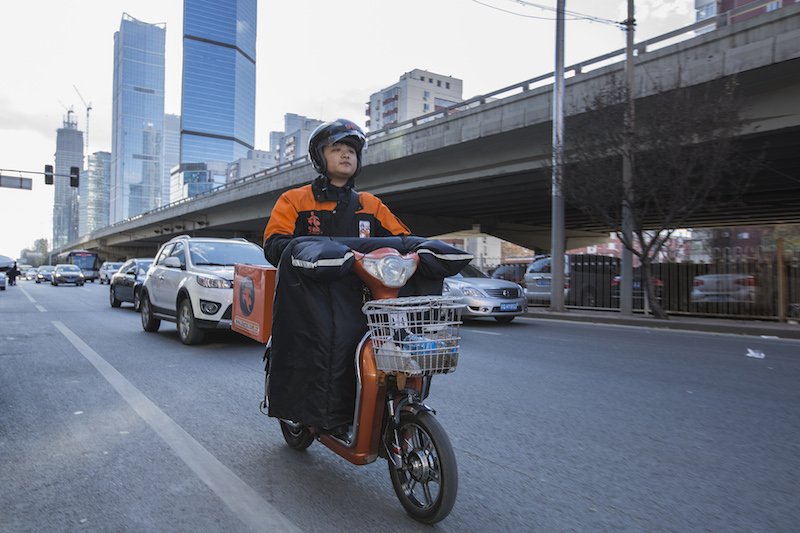 The last time I got sick from the air was a few weeks ago, in late November. I felt a constant  choking sensation in my throat, and I also had a really bad headache.
 
I feel that the pollution has definitely affected my health, especially my skin and lungs. I also feel the difference when I exercise. 
On blue-sky days, Sherpa's couriers are indeed very happy. But when the air's fresh there's actually fewer orders. Aside from their base salary, they also get a small commission from each order, so more orders means more money.
 
My favorite place to enjoy Beijing on a blue-sky day is anywhere, really. But running in the Olympic park would be wonderful!
Strictly speaking, Beijing's air is slowly improving. But I think it would be much better if we stopped using coal as an indoor heating source.
 


Here's How to Protect Yourself and Breathe Easier
MayAir's purifiers have several pollution busting features, like HEPA filters that ward of PM2.5's and a patented design that transforms VOC's into harmless, easily disposable water. For more information on their top of the line purifiers, visit mayair.com.cn.
 
This post is sponsored by MayAir. Find out more about by visiting mayair.com.cn.
Photo: Uni You

Visit the original source and full text: the Beijinger Blog