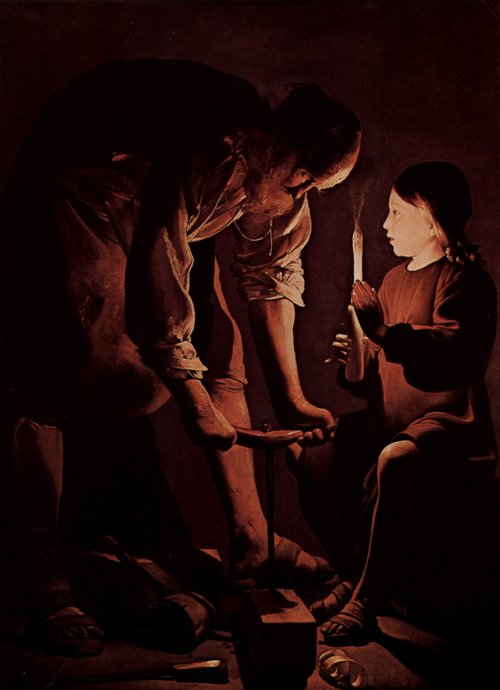 Beijing's cultural offerings just improved a bit, both for museums and bookstores.
To allow more people to see the "10 Masterpieces" on display at the National Museum of China this spring, the Museum will remain open until 8pm on Saturday nights until May 18, with last tickets sold at 7pm. As part of the celebration of 50 years of diplomatic relations between France and the People's Republic of China, the former has lent 10 masterpieces from the Louvre, Versailles, the Orsay Museum, and the Picasso Museum.
Those paintings are: The Bolt by Jean-Honore Fragonard; Saint Joseph Carpenter by Georges de La Tour; Reading the Letter by Pablo Picasso; Dance at Le Moulin de la Galette by Auguste Renoir; The Matador by Picasso; The Swing by Renior; Portrait of François I, King of France by Jean Clouet; Portrait of King Louis XIV of France by Hyacinthe Rigaud; and Composition with Three Figures by Fernand Leger.
Visitors to the National Museum should remember to bring a passport or Chinese ID, as they are required for each person's entry.
And for the insomniac bookworm, Beijing now has its first 24-hour bookstore. The Sanlian Taofen Bookstore is located near the Fine Arts Museum (Meishuguan), and opened to RMB 14,000 worth of business during its first overnight. Even China's Premier Li Keqiang is a fan, writing the bookstore a letter in which he hoped it can become a "spiritual landmark."
Now, you may be saying, "But Beijinger, when Page One opened at Taikoo Li, it was 24 hours." And you would be correct. However, Page One came to its senses and realized that having a 24-hour bookstore in the heart of Sanlitun is madness, and went back to the more sensible operating times of 10am to 10pm.
Photos: wikipaintings.org

Visit the original source and full text: the Beijinger Blog