Is there any way to turbo-charge the Shenzhen Shuttle?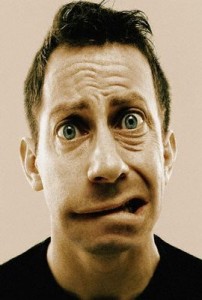 QUESTION
Hey Visa Geeza,
I am a citizen of  Russia and unfortunately have a very short visitor visa which is just 14 days, but I need to stay in Hong Kong for longer as I want to find a job here (I am a graphics and game designer) and been on couple of job  interviews already and plan on doing more.
I've reset my visitor stay a couple of times through Macau, but on the third time got questioned upon arrival and got only three days stay.
Later went to Shenzhen and got questioned again by Immigration, but luckily got full 14 days.
So is there any good way to extend visitor stay or get hassle free solution to frequently visit Hong Kong?
More Stuff You May Find Interesting or Useful
Fresh graduates, working holiday visas & the chances of getting a Hong Kong employment visa subsequently
Will the fact of 2 previous visits to Hong Kong  help or hinder a prolonged visitor visa application for my same sex partner?
What is the bare minimum income and accommodation arrangements to suitably sponsor a Hong Kong dependant visa?
What can you do to get a longer period of stay if the Hong Kong visitor visa granted at CLK airport doesn't fully meet your needs?
Are short term teaching programmes delivered in Hong Kong subject to normal immigration policy?
| | |
| --- | --- |
| | |
| PODCAST ANSWER | |

Visit the original source and full text: Hong Kong Visa Geeza