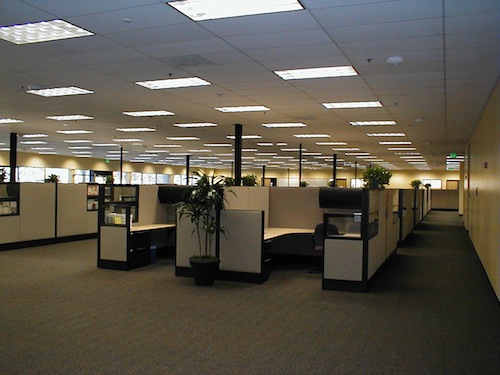 May 1-3 is May Day holiday, a short, refreshing, three-day break to get out of the office and recharge your sanity. Why not take this opportunity to explore the boundaries of this city? The borders of Beijing are home to a number of amazing sights with great historic value, unique cultural artifacts, and stunning natural landscapes. Below are some places we think would make spectacular day trips for you to enjoy this upcoming holiday:
Jiankou
China is synonymous with the words 'great' and 'wall', especially when combined together. If you haven't seen this masterpiece of ancient construction yet, you owe it to yourself to conquer one of the most picturesque, and quite possibly the most challenging, part of the wall near Beijing at Jiankou.
Admission fee: RMB 20
Location: about 70km north from the city.
How to get there: Take bus 917 from Dongzhimen to Huairou Fangshan, from there you will find multiple buses going to Jiankou/Arrow Nock. More information can be found here.
Silver Fox Cave
Discovered in 1991, 5km of Silver Fox Cave has now been excavated for visitors to walk through and enjoy its stunning, wonderland-esque environment, filled with stalactites, stalagmites, and an iridescent white mineral resembling the head of a snow leopard with the body of a silver fox (you be the judge). Regarded as one of the world's best showcases of karst landscape, other Fangshan District jewels nearby like Stone Flower Cave and major anthropological discovery sight for Peking Man, Zhoukoudian, make this an exciting area to explore.
Admission fee: RMB 62
Location: about 50km southwest from the city
How to get there: Take bus 917 at Tianqiao to Hebeizhuang station, transfer to buses toward Nanyao, Shijiaying and Da'anshan station and get off at Silver Fox Cave. More information can be found here.
Cuandixia
Also called Chaundixia this historic village will send you flying back through time to witness the Ming and Qing dynasties, and to one of the last stops used on the ancient Silk Road that still retains a sense of authenticity. Built on a gentle slope, the area shows off traditional Beijing architecture comprising four houses surrounded by a shared courtyard space, and is host to many folk cultures long ago lost in the city.
Admission fee: RMB 30
Location: about 90km west from the city
How to get there: One way to get there is to take bus 892 from the Pingguoyuan station and get off at Zhaitang station. This will take you more than two hours. Then take a taxi (RMB 20 estimate price) or bus M9 to the village directly. More information can be found here and here.
Songzhuang
Home to more than 2,000 artists specializing in a wide variety of both traditional and modern media, Songzhuang is the biggest art society in Beijing, and its residents – from the quirky avant-garde to the astute academic masters – proudly tote the space as the future of Chinese art.
Admission fee: For some galleries, yes
Location: about 40km east from the city
How to get there: The Batong Subway line is right in the heart of Tongzhou district, so a short cab ride (RMB 20-40 estimate) should take you to one of the many art galleries found in the area. Alternatively you can take bus 808 or 809 from Guomao and get off at the Songzhuang stop (about one hour). More information can be found here.
Photos courtesy: 66us, jiankou-great-wall, beijing-wow, discoverbeijingtours, tripadvisor

Visit the original source and full text: the Beijinger Blog