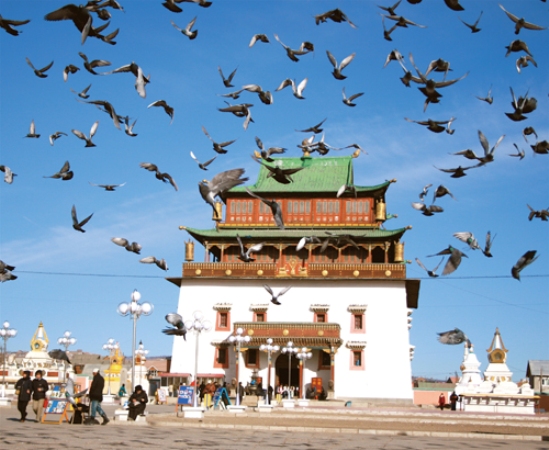 This series, first published in
beijingkids
, highlights
15 travel destinations
within a three-hour flight from Beijing, including South Korea, Mongolia, Japan, and a host of Chinese cities. Admire the gorgeous photos, read about ancient wonders, and whet your appetite for exploration this summer. Bon Voyage!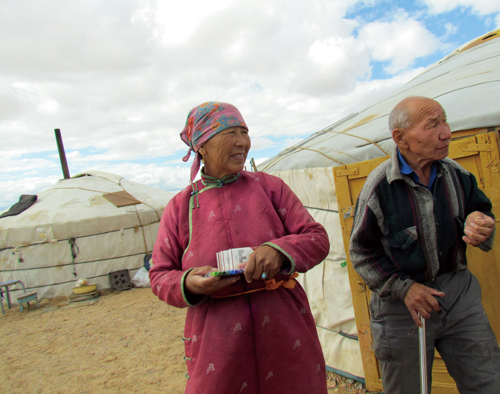 Mongolia
Flight duration: 2.5 hours
Best months to visit: June to October
Nicknamed "the land of blue skies," Mongolia is a vast emptiness of steppes, tundras, and deserts under a limitless, yawning sky. One of the least densely-populated countries on Earth, what rural population it has lives a nomadic or semi-nomadic lifestyle. 
Herds people following livestock travel light and leave little trace of their passing, so visiting Mongolia is like traveling back in time; terrain and itinerant agriculture combine to produce the effect of a younger Earth. Expect to share your ger with bugs and spiders, use latrines (if available), and eat a lot of mutton (and not much else). 
Winter weather is too harsh for tourism (entire flocks have been known to freeze to death in -40ºC blizzards) and even summer nights can be quite chilly in parts. A good time to visit is during Naadam, when the country's greatest athletes compete in the "manly games" of archery, horseback riding, and wrestling. 
Unfortunately, pickpocketing, bag-slashing, and random violence are becoming more common in Ulaanbaatar, so leave the capital behind as quickly as possible. The city's main sites (Gandan Khiid, Choijin Lama Monastery and Sükhbaatar Square) can be covered in half a day. 
The country's hypnotic magic lies in its infinite vistas. If you intend on traveling to a rural area (and you should), be sure to get a rabies booster; herding dogs are semi-wild and generally aggressive.
The safest and most convenient way to see the country is with a guide. Mongolia is largely a country of rutted dirt roads, distances are vast, and travel is generally a slow proposition involving 4WD or horses over shorter distances. At most, pick one province or aimag to explore, or you may spend your vacation in a jeep. 
Arkhangai aimag in central Mongolia is within easy reach of Ulaanbaatar, and has many attractions such as the ancient capitals of Karakorum, and Ordu-Baliq, the Erdene Zuu and Tuvkhun Monasteries and Khustain Nuruu National Park, where it's possible to see to the Takhi horse, a wild and endangered species. To the west, Terkhiin Tsagaan Nuur (Great White Lake) sits on a lava flow and ger camps on the shore provide a good base for hiking, horseback riding, and boating excursions. 
Getting there
MIAT Mongolian Airlines and Air China offer direct flights between Beijing Capital International Airport and Chinggis Khaan International Airport in Ulaanbaatar. 
Pingyao
Flight duration: 1.5 hours
Best months to visit: May to October
Recommended for: Ages 10+
Now a major industrial site, the northern city of Taiyuan in Shanxi Province can be seen in half a day and best serves as a jumping off point to nearby Pingyao. The most convenient way to get to there is to hire a private taxi. Alternatively, frequent buses and trains take about two hours each way.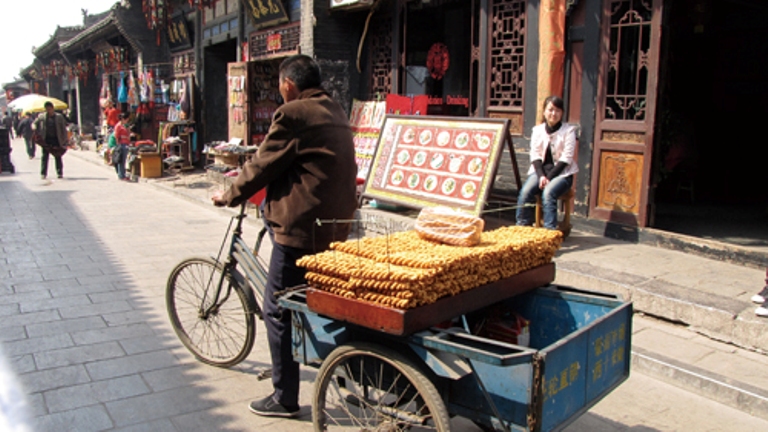 To visit Pingyao is to step into China's ancient past. The old town is a UNESCO World Heritage site that represents the quintessential image of China – quaint cobbled streets, red lanterns, and historic buildings encircled by ancient city walls. A multi-day, multi-venue ticket priced at around RMB 150 allows entry to more than 20 of Pingyao's historic sites, including the Rishengchang Exchange Shop (日升昌票号) – China's first draft bank – and City Tower (古城楼). 
Small and simple to navigate, the walled city covers just one square mile. Pingyao's evocative sites and charming street scenes are best explored on foot; there are also bicycles for hire and golf cart taxis available for tired – or simply lazy – legs. 
Out-of-town attractions include the tranquil Buddhist temple of Zhenguo Si (镇国寺). Also worth a visit is Qiaojia Dayuan (乔家大院) halfway between Taiyuan and Pingyao, a merchant family home that served as the backdrop for much of Zhang Yimou's Raise the Red Lantern. An extensive warren of courtyards and houses, its exploration can easily consume a whole morning or afternoon. 
Taiyuan itself boasts several beautiful temples and gardens, including Twin Pagoda Temple (双塔寺), Chongshan Monastery (重山寺), and Jinci Temple (净慈寺) located 25km outside the city. While the Shanxi Museum (山西博物馆) is well laid-out and houses an impressive collection of artifacts, it may not hold the interest of younger children. 
Getting there
China Eastern operates the greatest number of nonstop flights from Beijing to Taiyuan. Trains also depart from Beijing West Station and takes approximately 3.5 hours on the high-speed rail.
Qingdao
Flight duration: 1.5 hours
Best months to visit: March to June and September to November
Recommended for: All ages
Famous for its eponymous Tsingtao beer, coastal Qingdao is regarded as one of China's most charming and beautiful cities. Rich in colonial history, the city boasts scores of German-era buildings. Add fresh seafood and scenic sandy beaches to the mix, and you've got yourself the perfect weekend getaway. 
Qingdao stretches across a string of bays, so a visit would not be complete without seeing some its shoreline. Take in the sea air at one of the city's many beaches which can be accessed from a 20km boardwalk stretching from pebbly Beach No. 1 (第一海水浴场) in the west to the longest and quietest beach, Shilaoren (石老人), in the eastern suburbs. 
If the sea glare becomes too much, the city is dotted with leafy parks. The enormous 29-hectare Zhongshan Park (中山公园) sits at its center and houses an amusement park and botanical gardens within its winding paths. Sit back, relax and let the cable car whisk you to the top of Taiping Shan (太平山) in the northeast of the park, from there you can enjoy panoramic views of the coastline and the city. South of the park lies Badaguan Scenic Resort (八大关旅游攻略), a patchwork of wooded gardens, manicured lawns, and rustic German-style villas. It's a good location for shaded stroll on a sunny day, and a perennial venue for wedding photographs. 
Head downtown and try Qingdao's famous fresh seafood and other local Shandong delicacies along Yunxiao Lu (云霄路), a bustling street full of KTV bars and restaurants. 
Qingdao is probably best avoided by families during the two-week International Beer Festival in September, when prices and tourist numbers increase dramatically.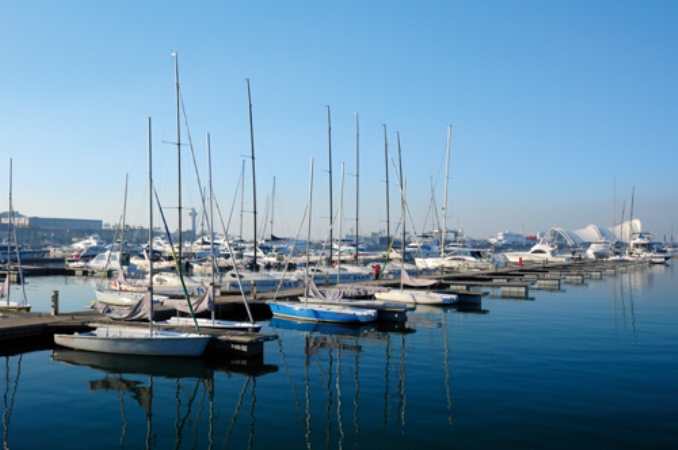 Getting there
There are hundreds of direct flights each week from Beijing to Qingdao Liuting International Airport, located 30km outside the city. Alternatively, the bullet train from Beijing South Station takes under 6 hours and stops at Qingdao Station, a colonial landmark located within the old town. 
Photos: courtesy of The Wandering Angel, Feserc, Mark Fischer, David Berkowitz (Flickr), Fred_PND, Alvaraoverdoy, KPI (Flickr), GuoJerry (Flickr), Thomas Fischler, Guiyeramo, Kenner116, Storyvillegirl, Ryan_Fung (Flickr)

Visit the original source and full text: the Beijinger Blog