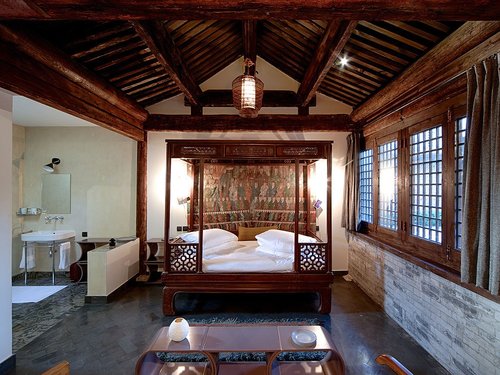 The Temple Hotel is the only Beijing site and one of only two China spots named to Conde Nast Traveler's 2014 Hot List of The Best New Hotels in the World.
Located next to but not affiliated with the Beijinger 2014 Reader Restaurant Awards Best Restaurant of the Year winner Temple Restaurant Beijing, Temple Hotel opened in 2013 in part of the Zhizhusi Temple complex. The hotel was specifically featured on the Bargain Hotels list, with double rooms starting at USD 325 per night.
"In 2005, when Belgian expat Juan van Wassenhove discovered Zhizhusi – a mid-eighteenth-century Buddhist temple in a Beijing back alley – it was on the verge of complete decay. Now, it's a complex of eight guest rooms, an acclaimed French restaurant, an art gallery, and Gathered Sky, the only James Turrell "Skyspace" installation in China: not bad for a little over $300 per night in an increasingly pricey city," Conde Nast's Noah Sheldon wrote.
Conde Nast is clearly keeping an eye on Beijing. In 2013, Janes & Hooch was named one of the Best New Bars in the World by the same publication.
Photo: Temple Hotel

Visit the original source and full text: the Beijinger Blog