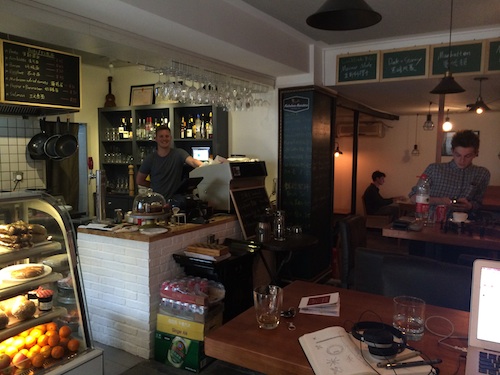 In Gulou, Beiluo Bread Bar has recently reopened after a temporary closure for remodeling. Along with the improved digs, they've expanded their menu with pizzas and salads as well as adding an expanded cocktail menu with classics like negronis, Manhattans, and margaritas (RMB 40 each). Pizzas are 14 inches and include standards like a margharita (RMB 55) and an Italian (RMB 65) while salads such as a Caesar run for RMB 35.
The lines must have gotten too long at hip Sichuan favorite Zhang Mama in Andingmen. The big news around that part of town is the opening of their second branch at 76 Jiaodaokou Nandajie. If you never had the chance to grab a seat at the original, now's the time to try your luck again – you should be able to find a spot in the new two-story space.
A new management group DS Concept (also behind the Luga's restaurants) has taken the reins at Q Mex and Q Bar in South Sanlitun. What does this mean for the hungry? New things afoot in the kitchen, perhaps – one of the team is Executive Chef Marcus Medina who was trained in Mexico and has long experience managing Mexican restaurant groups in LA and New York. Expect a full write-up of what's new later today.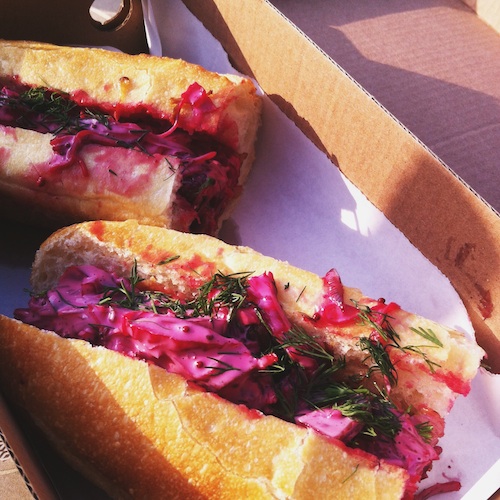 Last Saturday turned out to be beautiful by late afternoon and I took the opportunity to test out Modo Urban Deli's new Picnic Basket concept. More on that in a separate post, but of note was their new porchetta sandwich (RMB 68). I'm always on the lookout for porchetta which is particularly hard to find in Beijing. This one's meat is meltingly tender, complemented by a beetroot slaw with mustard and served in an excellent hunk of crusty baguette.
Also on the healthy front, Obentos will be launching their spring/summer menu over the weekend. The salmon quinoa salad looks particularly enticing – always good to see more of that ancient grain arriving in town.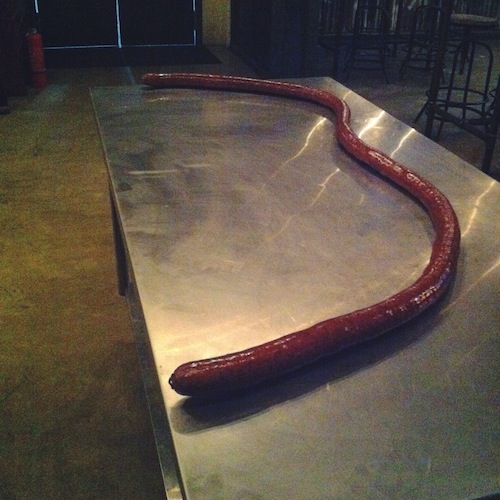 If you're less fish and more sausage, swing by Home Plate soon. I was over there on Sunday when Chef Dustin Merrett was smoking a two-meter length of kielbasa. It looks crazy (ok, I mean straight-up gross) when it's that long, but I had a taste of it (...) and once it hits the menu it should be worth a try.
Lastly, looking to get twisted on a Tuesday? I say this only because I might be – it's easy to argue that weeknights are basically the weekend when the weather is as warm as this. Enoterra recently opened their terrace and Tuesdays is RMB 78 free-flow rose and sparkling wine from 7-10pm. I've never been before, but this might be the night.
Stay up-to-date with the newest food and deals in Beijing by reading more Capital Bites here.
More stories by this author here.
Email: [email protected]
Twitter: @haimei_baole
Instagram: @haimei_baole
Weibo: @cat_nelson
Photos: Cat Nelson, LP

Visit the original source and full text: the Beijinger Blog