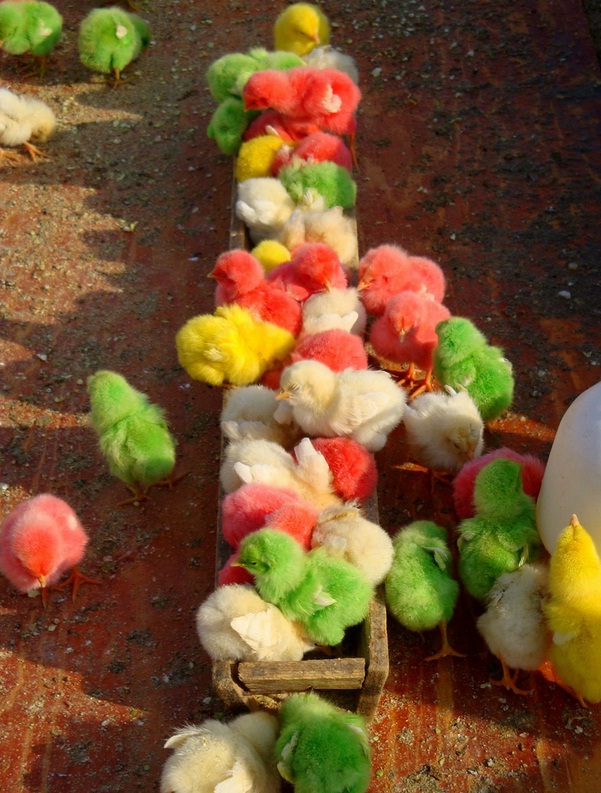 Just in case you missed it last week, here's our full list of where to celebrate the end of Lent and usher in a second birth for Easter. One where you gorge yourself silly on chocolate. There's something for almost everyone, and certainly, indulgence abounds.
Traditional Easter bites will be served
 alongside renowned international cuisines, and exciting entertainment will be showcased throughout the afternoon which for the little ones feature egg-hunts, balloon shows, and a special playground. RMB 638+15% per person RMB 318+15% per kids from 6 to 12 years old. 
Aroma
Barolo Easter Week
Every table who dines at Barolo during this Easter week will be guaranteed a free chocolate Easter bunny on their table, not to mention a satisfyingly full stomach at the end of the night. Barolo
Charity Easter Brunch
Enter their lucky draw to win some spectacular prizes over the course of this lovely Sunday celebration, which also includes a delicious buffet and a free-flow of various drinks all in the midst of a superb performance by musician Tim Ambler. RMB 488 per person, RMB 288 children aged 5-12. The Cut Steak and Seafood Grill
Dream Land Easter Brunch
Children under 12 dine free, adults can choose from free-flow non-alcoholic packages, or upgrade to dining packages that include wine and Laurent Perrier champagne. RMB 420+15% for non-alcoholic, RMB 520+15% incl free-flow wine and 1/2 bottle of Laurent Perrier, RMB 620+15% incl free-flow Laurent Perrier champage. Sofitel Wanda
Easter Brunch at Cafe Noir
Enjoy the traditional tastes of a western Easter with ham, hot-cross buns, and berry cake on offer at this delicious buffet. RMB 168+15% per person, RMB 86+15% children aged 6-12. Cafe Noir
Easter Brunch at Capital M
Featuring a spectacular brunch with two or three course selections, complete with the ever-loved chocolate Easter eggs scattered around a selection of desserts, expect this year's Easter celebration to go down a treat. RMB 248 for two courses, RMB 288 for three courses. Capital M
Easter Brunch at Isola
Isola have the answer to every Easter dining question you may have with their Easter Brunch buffet including prosecco, calzone, braised veal, stuffed saddle of lamb, and a stunning dessert buffet. RMB 168+10% per person. Isola
Easter Brunch at The Schoolhouse
Let the kids loose in the flower-filled landing at The Schoolhouse as they participate in an Easter egg-hunt while you fill up on country breakfast delights and relax to a live jazz band. RMB 288 per adult, RMB 168 children aged 4-12, children under 4 are free. The Schoolhouse at Mutianyu
Easter Celebrations
China World Hotel invite you to choose from either a four-course meal at Aria Restaurant if you and a partner want some Easter privacy, or for those who have little ones, unleash their inner Van-Gogh as they paint Easter eggs in a dedicated children's corner. RMB 500 per person for four-course meal, RMB 358 per person for egg painting (incl free-flow beer, soft drink, coffee, and tea). China World Hotel
Easter Egg Hunt & Brunch Buffet
With a mix of international flavors like fresh oysters, roasted prime ribs, Peking duck, and rolled lamb leg as mains, plus traditional hot-cross buns and international pastries for dessert, expect even the most delicate of mouths to be left smiling in the holiday spirit. RMB 498+15% per person, extra RMB 88+15% incl free-flow champagne, beer, wine, soft drinks and more, RMB 249+15% children aged 6-12. Ritz-Carlton Beijing, Financial Street
Easter Sunday Brunch at Factory
Executive Chef Camila Bentin is guaranteed to wow family and friends with a choice between a two or three course dining experience showcasing seasonal tastes. RMB 250 per person for two courses, RMB 280 per person for three courses, add RMB 150 for free-flow bubbly. Factory (by SALT)
Easter Sunday Brunch at Sureno
Choose between a splendid two-course meal, or a more robust three-course meal, and enjoy a meditteranean inspired Easter celebration while kids race around the foyer on an Easter egg-hunt with colorful faces courtesy of professional face painters. RMB 228+15% for two courses, RMB 328+15% for three courses. Add RMB 150+15% for free-flow cocktails; add RMB 200+15% for free-flow champagne. Sureno
Easter Sunday Celebration at The St. Regis Beijing
Children will be delighted to learn from pastry chefs as to how to create their own chocolate Easter eggs, swirl their own cupcake decorations, before running around the St. Regis garden in a sugar-infused Easter egg hunt. Parents, you can relax with free-flow Veuve Clicquot champagne, boston lobster, sashimi, and various sushi bites. RMB 588+15% per person, half-price for children aged 4-10, children under 4 free. The St. Regis Beijing
Easter Sunday Seafood Brunch
Feast your eyes at their gigantic two meter by one and a half-meter chocolate rabbit, and then feast your stomachs on a seafood inspired menu with hints of regional cuisine thrown in. For the thirsty holiday-goers the resident mixologist has you covered with a variety of wines, soft drinks, and juices. Be sure to check out the cupcake baking class! RMB 318 per person, RMB 159 children aged 6-12, Children under 5 are free. Red Orange
'Eggciting' Easter Bubbalicious
At one of their many restaurants, Westin Beijing seek to serve you the best Easter menu in Beijing. Select your celebratory flavor from Japanese, steak, or international, while the kids play in an adventurous kid's corner featuring an egg-hunt and lucky draw. RMB 588+15 % with free-flow of soft drinks, beer, wine and champagne, RMB 488+15% per person with free-flow of soft drinks, beer and wine, RMB 288+15% per child. The Westin Beijing Chaoyang
Grill 79: Easter Brunch
Come celebrate at the first ever Easter Brunch hosted by China World Summit Wing with a host of spectacular buffet specials and a free-flow of soft drink, juices, tea, and coffee. Additional fee for those who want to celebrate with glasses of Prosecco. RMB 388 per person. Grill 79
Infinity Brunch at Agua
The entirely new brunch menu will feature classic staples with a Spanish twist from Chef Jordi. Order unlimited dishes from an extensive selection of 20 options. The best bet? Bring a large crew to share at least one of each. RMB 298, add 168 for free-flow cava, mimosas, bloody mary's, sangria and red and/or white wine. Agua
Michelin-Starred Guest Chef at 29 Grill
Reserve your Easter epicurean moment this Sunday as guest chef Eros Picco from Milan entertains palates with a special Easter Sunday Brunch. RMB 438+15% per person. 29 Grill
Retrolicious Easter Sunday Brunch
While you enjoy selecting from a wide selection of dining choices hosted inside the Westin Beijing (Financial Street) your little ones can run around an exciting egg-hunt, or get messy at the cupcake decorating station. RMB 458+15% per person, RMB 229+15% per person for kids aged 4 to 12 years old. The Westin Beijing Financial Street
SSB Easter Brunch 2014
Celebrated at Wine Talk this year, indulge in a variety of Swiss flavored products like breads, fresh salads, and amazing desserts. Children will also receive a customised goodie basket. RMB 100-320 subject to member/non-member conditions. Swiss Society Beijing
Sunday Brunch Experiment
Come enjoy a fusion of Chinese and Japanese cuisine, with a special twist of Milan from the expert mind of guest chef Eros Picco from Innocenti Evasioni. Children can delight themselves in painting their own Easter eggs. Chapter
Photo: Tom Arnstein

Visit the original source and full text: the Beijinger Blog