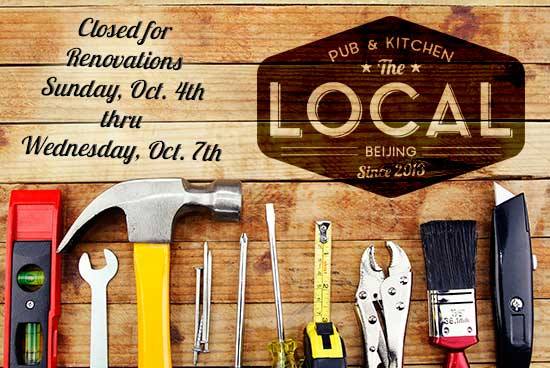 Grab a Bourbon Street iced tea or a 2015 Beijinger Burger Cup runner-up avocado dry rub burger Friday or Saturday because Courtyard Four favorite The Local will close for renovations October 4-7.
"The Local will be closed for renovations from Sunday October 4 through Wednesday, October 7," the bar and grill's Facebook page announced.
"Things like this can get delayed in Beijing, as you all know, so fingers crossed we will reopen on Thursday!
"Stay tuned for updates, or follow localKenn on WeChat for more up-to-date info."
After finishing fifth in 2015, the Beijinger staff's favorite burger managed to break through and went all the way to the final, before finally giving way to Slow Boat Brewery. At least when we go back to work on October 8, eating at a newly-renovated Local may soften the blow.
Image: The Local

Visit the original source and full text: the Beijinger Blog