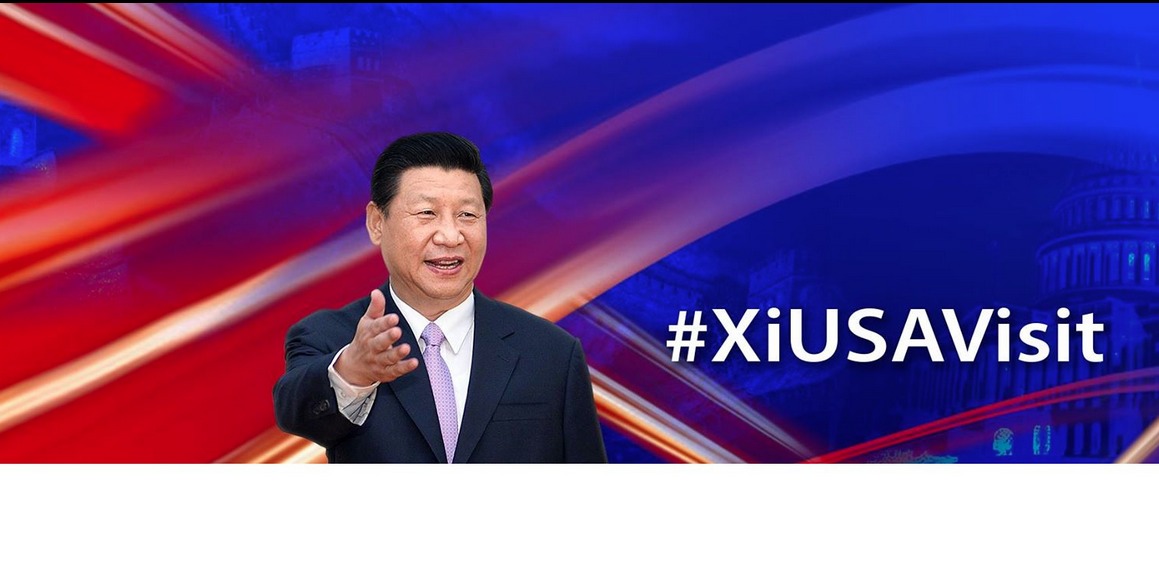 If you were surprised that President Xi Jinping knows his romantic comedies (Sleepless in Seattle), then wait till you hear this. While we (or just some people we know) were busy using VPNs to check their news feeds, so was Xi Jinping, or more likely his PR team. CNN reported that he now has a community page on Facebook to help publicize his first official visit to the United States. Using the hashtag #XiUSAVisit, Xi has gained upwards of a million likes, smashing to a bloody pulp David Cameron's sad 750,000. It's safe to say Hulk Hogan isn't the only poppa showing the world tough love is good for ratings.
So far if you check out the page chronicling his just-concluded tour of the US, you'll find his feed is filled with pictures and videos from his itinerary, along with some informative multimedia posts about recent improvements made in Chinese infrastructure (riveting stuff). The highlight reel includes President Xi strolling the White House grounds with President Obama, an enlightening animation about his rise to power (we guess it's meant for the 10 and under crowd), and even a picture of Xi and Facebook Founder Mark Zuckerberg shaking hands at the eighth annual US-China Internet Industry Forum in Seattle.
The moderator should probably also add this recent video run by People's Daily titled "Who is Xi Dada?" to the page if they want the American people to have an even more informed opinion about the father figure statesmen currently delivering all mankind to the "Chinese Dream."

Visit the original source and full text: the Beijinger Blog