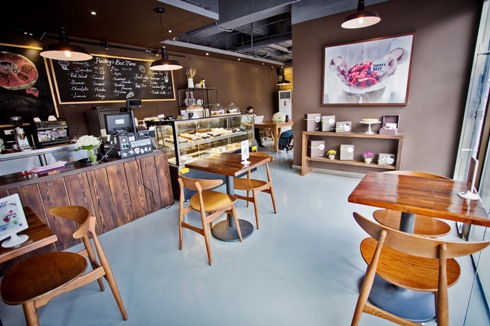 The menu is simple: cake and coffee. Not much more is needed in the first storefront from former delivery only operation Pantry's Best. The minimalism of the offerings suits the space with its Muji aesthetics – perfect for a cup of coffee and long hours with a laptop.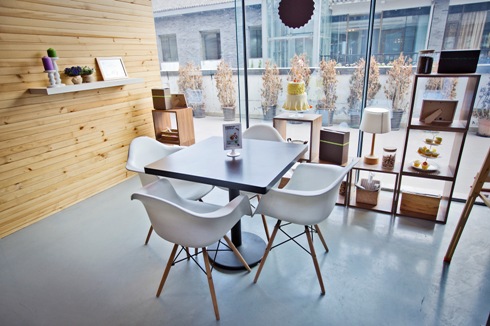 The barista can do Americanos (RMB 22), lattes (RMB 27), and an ice brew (RMB 28) as well as a matcha latte (RMB 28). The refrigerator case is inspiring – slices of pie (RMB 24-30) and cakes (RMB 30) rotate daily, while the top shelf showcases cupcakes (RMB 25, medium; RMB 28, large).
But there are some disappointments to the anticipation. What should be a thick, luxurious frosting for both the carrot cake and red velvet cake is instead too light, and unfortunately the crumb of either doesn't do much to redeem it. Cupcake flavors encompass the classics – chocolate, banana, red velvet – with lighter flavors like lemon, coconut, mango and matcha. These suffer the same fraught fate as the cake: too much of a mediocre icing.
None of this is to say, don't go. In fact, you should. This bakery endeavor began with the moniker "Pie House," and would have been the better for retaining it. Arguably the best in Beijing, a slice of the apple pie (RMB 24) is exceptional with a crispy, sticky bottom crust, a flaky buttery top crust and well-spiced, soft apples sliding out from the center.
Pantry's Best
Sun-Thu 11am-8pm, Fri-Sat 11am-9pm. Unit 92-93, 3/F, Ritan High Life, 39 Shenglu Jie, Chaoyang District (4008-3-14159)
朝阳区神路街39号日坛上街3层92-93
1km southwest of Dongdaqiao station (Line 6)
Also try: Sweet Tooth Cafe, Colibri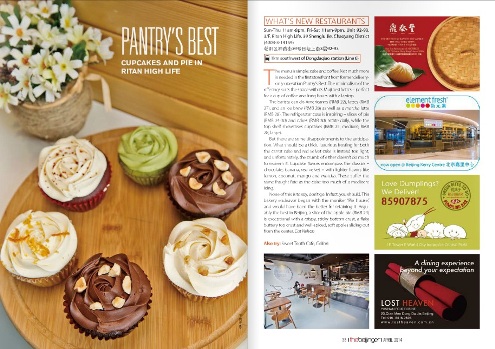 Photos: Ken

Visit the original source and full text: the Beijinger Blog