This weekly sponsored blog post is brought to you by Waldorf Astoria Beijing.
The Waldorf Astoria Beijing: Now Open.
For reservations please contact: [email protected]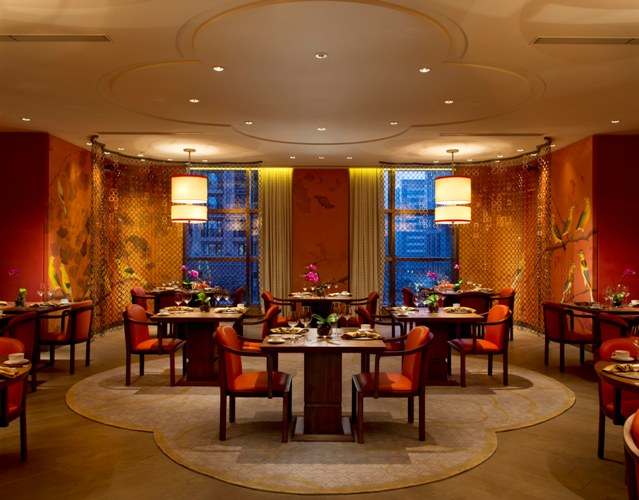 Zijin Mansion is the perfect setting to blend traditional Eastern cuisine with Western wines. It is a living testimony to luxury, housing an impressive wine cellar composed of around 400 different bottles from all over the world. 
Once per month the Waldorf Astoria Beijing invites its guests to come and try delicacies from Chinese Chef Menex amidst the hotel's vast collection of high quality and boutique wines. Beginning in May, patrons will be able to attend Dim Sum and Wine Pairing sessions, where exquisite foods (Cantonese and local) are paired up with spectacular wines, which can be shared and savored on long communal high tables in between the cellars.
Zijin Mansion itself is also a visual feast. Walking deeper into the restaurant, luxurious decorations meet traditional Chinese patterns with a persimmon color scheme. The canary paintings on the walls bring in the natural beauty of spring blossoms, summer shades, autumn leaves and winter snows. To align with the paintings, "Legle" design plates and red sandalwood chopsticks are custom-made for guests. The renowned French-designed porcelain used for this exclusive Chinese dining venue represents the integration of Western and Eastern cultures.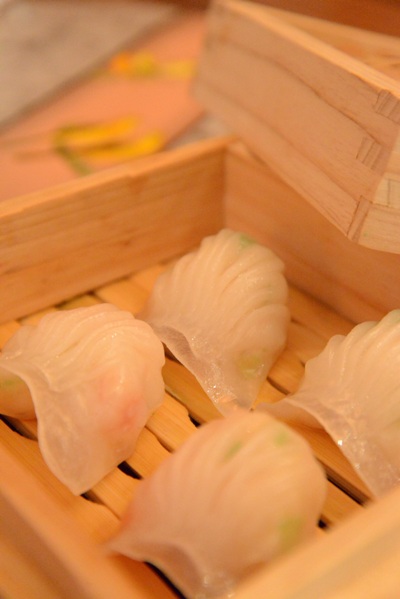 The porcelain is in fact composed of Kaolin clay, which is believed to have been first discovered and utilized in Jiangxi Province. A French resident is supposed to have picked up the craft of porcelain-making during the early 18th century in Jiangxi and introduced it to France. From there, the art of porcelain was developed around the central French area of Limoges, home to the Legle family factory and where kaolin supply is abundant. This porcelain, or chinaware, illustrates the bridge between China and the West as does Waldorf Astoria Beijing, where Eastern elegance and Western luxury are blended beautifully.
Still puzzled by the lunch choices? Zijin Mansion has prepared an exquisite Dim Sum set lunch to energize your afternoon with the savory delights from RMB 188 per person or indulge in one of three set menu choices, designed to tease the appetite with a blend of Cantonese cuisine and authentic Beijing dishes from RMB 468 per person, including tea service.
For more information, please dial 010 8520 8989 or visit the Waldorf Astoria website.
Photos: Waldorf Astoria Beijing

Visit the original source and full text: the Beijinger Blog