If you have somehow managed to avoid sampling Beijing's finest burgers throughout the 2015 Burger Cup, your time to pass judgement is nigh: voters have narrowed the list of 64 to the four finest burgers available in The 'Jing, and three of them are offering you a chance to chow down on them at great rates today.
Yes, I said today, so get yourself together and ready your digestive system to chomp down on all three.
With a modicum of planning, a hungry diner and his or her companion(s) can sample all three in one day today.
Start with Slow Boat's brunch special at 11am, where you're gonna wanna try a Fryburger. Then hike on over to Home Plate for a mid-afternoon burger at 3; finally round out your Sunday burger sampler at 7pm at The Local. Easy peasy, and no need for a visit to a Roman-style vomitorium to down all three before you go to bed tonight.
And after you sample, don't forget to vote: remember balloting in the Final Four closes at noon Monday, Sep 14 (that's tomorrow for you unemployed bon-vivants who need not distinguish weekends from workdays). Vote here:
www.thebeijinger.com/2015Burgercup
And if you are the non-committal type that has no opinion of your own (or perhaps a militant vegan who only hopes to eventually picket the winning venue), by all means don't vote and come back tomorrow (Sep 14) at 4pm to voyeuristically see who has made the finals (and perhaps cast a vote then).
To refresh your memory— and whet your appetite— here's another look at the Final Four: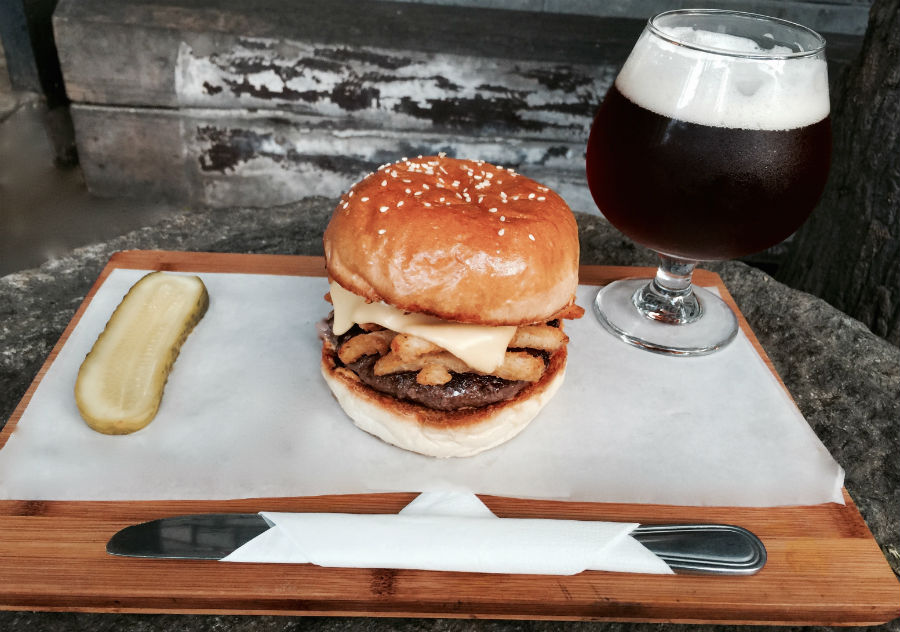 Slow Boat Brewery
Name of signature burger: The Fryburger
Owner and brewmaster Chandler Jurinka's burger describes their beauty: "It all starts out with a sesame seed hamburger bun made fresh and delivered daily. They're light, not overly sweet, and perfect when lightly grilled. The "Ayi-ioli" sauce is a nutty and fragrant East meets West family recipe and the kungfu behind the Fryburger's spicy kick. At the heart of the burger is a special all-beef patty with a Jenga of beer-battered fries stacked on top and blanketed with cheese. There's not another burger like it in Beijing."
Today's special: On Sunday burgers will be served instead of the standard brunch. The Classic Burger will be on sale for RMB35, and the first Immortal Double IPA you buy will go for an amazing RMB 15.



Home Plate Bar-B-Que
Name of signature burger: The Itis
Co-owner Adam Murray's burger on The Itis: "The Itis has double beef patties, two slices of cheddar cheese, two slices of our house-cured maple bacon, fried pickles, caramelized onions, and our special Home Plate BBQ aioli sauce on a hot buttery toasted bun."
Today's special: Order the Itis Burger and get one free classic side from 11am- 10pm.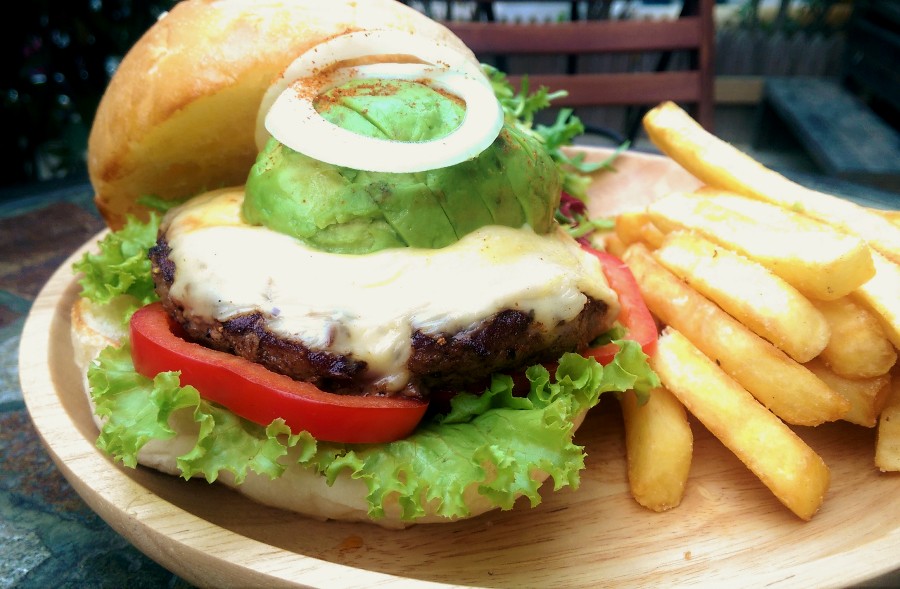 The Local Bar and Grill
Name of signature burger: The Dry Rub Avocado Burger
Owner and manager Kenn Bermel on his creation: "It's the best because of the quality of the ingredients: 100 percent imported Aussie beef, seasoned with our mildly spicy dry rub, topped with lettuce, house salsa, cheese, and half a ripe avocado. We don't have a single supplier – my partner's mother regularly goes to various markets and stalls early in the morning to find the best avocados. If we didn't have her help, we wouldn't be able to do it. The burger buns we use are made in small batches by a friend of my chef – this makes sure they are fresh, buttery, and not sweet."
Today's special: Two burgers for RMB80 after 5pm.



Great Leap Brewing
Name of signature burger: The Cheeseburger
Owner and brewmaster Carl Setzer's on The Cheeseburger "Our meat is ground daily and never frozen. That's really the whole secret." Though they're not offering any specials today, they sling a great burger anyhow and are a steal at regular prices, so the extremely hungry can perhaps squeeze in a fourth burger here today, say around 11pm. But warning to the die-hards: don't head over to their original No 6 location (the one in the hutongs), as they are undergoing renovations for the next 10 days (and will reopen on the 23rd).
Photos courtesy of the venues
 

Visit the original source and full text: the Beijinger Blog