Terraces are opening around town finally. You can already see people spilling out of restaurants and bars onto the sidewalk (e.g. Heaven), though some places with nicer lawn furniture are a bit more formal about it. Modo Urban Deli has opened their terrace seating on the third floor of Taikoo Li South which should be just about right for early evening people watching to pair with their happy hour specials (4-7pm, all cocktails and wine RMB 30).
Modo is really embracing the warm weather vibe as they've also launched set picnic packages. Picnic bags are available for RMB 200, RMB 300 and RMB 400 and serve two people each. Add a bottle of red, white or sparkling wine for RMB 90. Besides the food, you'll cop a cool map of the best spots for picnicking around Beijing plus one of Modo's tote bags.
A block away in Nali Patio, the original of the group Mosto has opened their terrace, too, and will be launching their spring/summer menu with new items like beef carpaccio with shredded potato, cilantro mojo and arugula salad and Peruvian-style potatoes with cold confit chicken, aji sauce, kalamata olive and cilantro.          
Terraces, terraces, terraces. It doesn't stop. On the fourth floor, you'll also find the terrace of Enoterra in "soft opening." I'd think that the terrace of an established wine bar wouldn't need a soft opening, but more of a reason to stop by for a glass of sparkling and sort out what this actually means.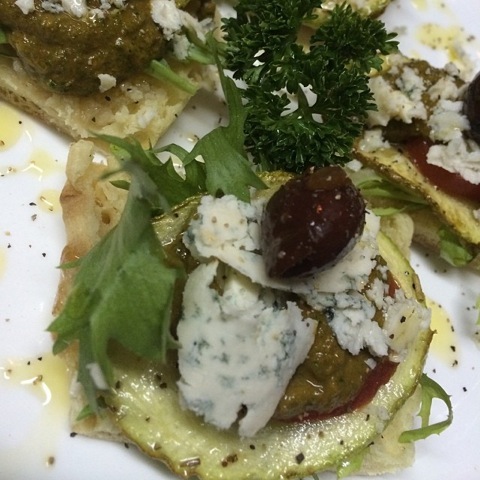 Things are happening in the hutongs. Namely, in Xiguan Hutong where Beijing's only Moroccan eatery, Cu Ju, is continuing to bolster their menu with new items and extending their hours slightly to be open Sun-Tue and Thur 5-11pm and Fri-Sat 5pm-late. Though they are now open on Tuesdays, expect them to be closed on Wednesdays except for private parties and special events.
The revamped menu will continue to maintain its Moroccan theme with new dishes such as a Moroccan bruschetta and kefta, a Moroccan-style lamb patty marinated in a charmoula sauce and served over saffron rice with a mint-yogurt sauce. Look also for a few other novel items inspired by owner Badr Benjelloun's international time traveling and new special offers (though half-off Mondays have been discontinued). Also of note: Cu Ju now sells their olives to go and soon will be selling Merguez sausage for takeaway as well.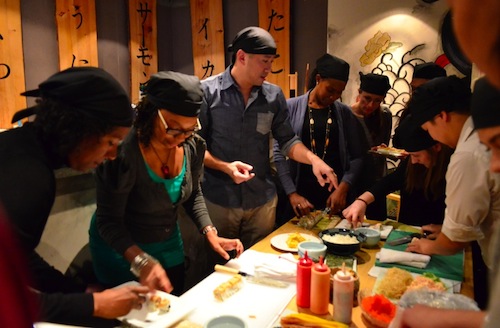 For the knowledge-thirsty of you out there, Hatsune's offering a chance to acquire a new skill: sushi-making. The classes will be offered next week both on Tuesday and Wednesday. Choose either day, give the good folks RMB 300, show up at the Kerry Centre branch and you'll get a night of fish, fun and a full belly. More details here.
Lastly: Easter. Brunches will abound and it's not a bad idea to make reservations for this weekend. We'll be out with our comprehensive list of Easter eating around town very shortly, so keep a look-out for that. Plus, not Easter-related exactly but the timing's right: The Local will be closed for maintenance this Sunday with reopening planned for noon on Monday April 21.
Disclosure: Badr Benjelloun, owner of Cu Ju, is the CTO of True Run Media, parent company of the Beijinger.
Photos: Modo Urban Deli, Cu Ju and Hatsune
Stay up-to-date with the newest food and deals in Beijing by reading more Capital Bites here.

Visit the original source and full text: the Beijinger Blog