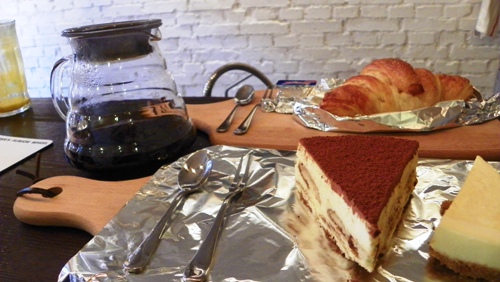 Barista lies at about the halfway point between Wudaoying Hutong's east and west ends. You'll pass countless other places serving coffee before you reach this tiny cafe – actually just a counter with a few stools – but it's worth the trip.
Owner Alex is just 21 years old (I didn't even drink coffee at that age), but he's practiced his craft and knows what he's doing. All of the standards are there – a Single Origins carafe is about RMB 45 and an espresso is RMB 20 – and they also offer croissants, though not much else.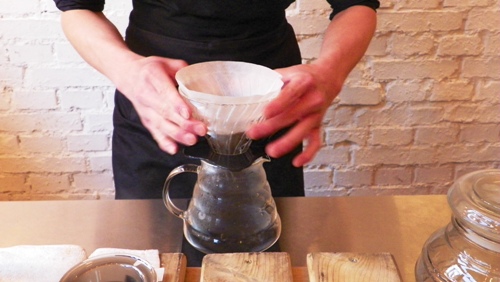 If you're looking for a delicately prepared cup of joe from an enthusiastic young barista, you could do a lot worse than heading along to Wudaoying to see Alex.
Look for a full review in the May issue of the Beijinger magazine.
Barista Coffee
Daily Noon-10pm. 47 Wudaoying Hutong, Dongcheng District. (6416 2575)
东城区五道营胡同47号
Read more about the next big restaurants and cafes in the Beijinger's First Glance column here.

Photos: Jessica Rapp

Visit the original source and full text: the Beijinger Blog