As an expat in China, you may often feel like you're being looked at, but the truth may be that you're actually being watched. 
China's scrutiny of foreigners within its borders resulted in its national security hotline receiving some 5,000 tips last year as authorities implore locals to remain vigilant against foreign spies.
Set up in 2015, callers to the 12339 hotline are eligible to receive a cash reward of up to RMB 500,000 (USD 79,590) providing information that can lead to the arrest of a spy. 
One such tip-off by a taxi driver who was suspicious of his foreign riders ended paying huge dividends when they were revealed to have backgrounds in espionage and "were intending to pry into China's military secrets using underground detection equipment," reported Beijing Youth Daily.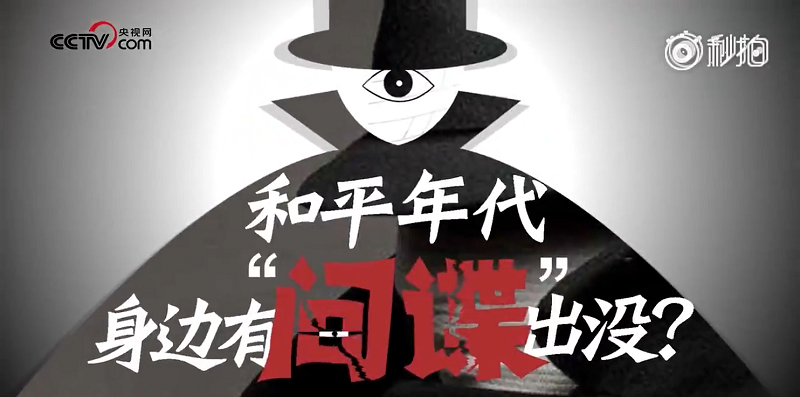 China consolidates its ongoing anti-espionage efforts each year by initiating public campaigns that coincided with National Security Day (April 15). Last year gave us a cartoon video featuring 4chan-inspired antagonists wearing Guy Fawkes masks. The year before that we famously saw "Dangerous Love", a comic strip that warned Chinese citizens against dating expats that turned out to be foreign spies.
READ: Don't Become a Spy ... or Speak Bad Chinese
This year's information campaigns follow much of the same format as other recent Chinese propaganda that make heavy use of cartoons, memes, and cultural references.
A video by CCTV features numerous clips from Hollywood spy movies like the James Bond franchise and Mission: Impossible. Meanwhile this video, from the National Defense department stationed in Nanchong, is a non-stop parade of tropes and cliches throughout its staggering 13 and a half minute-long running time.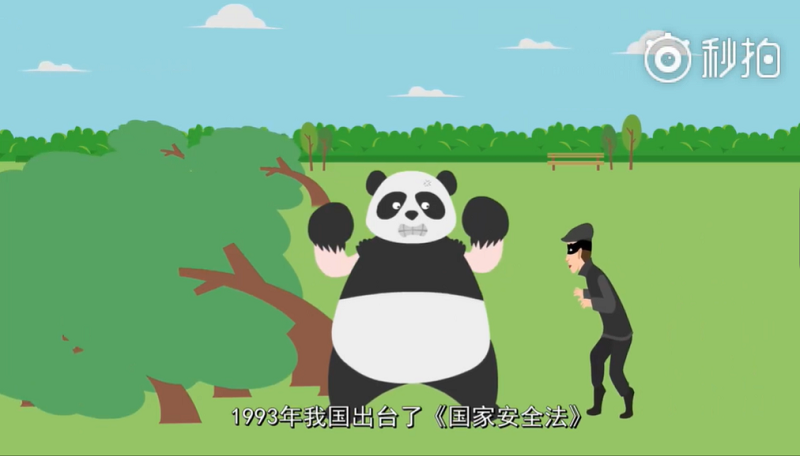 The national security hotline is just one of the ways to report suspicious individuals to authorities. Beijing residents have the convenience of making police reports online with the Chaoyang Masses app, while the 140,000-strong volunteer public security group it is named after is responsible for making 20,000 tips of its own every month. There's even a hotline for reporting environmental crimes, though its cash prizes are just 1/10th of the lucrative anti-espionage prizes.
READ: Beijing Streets to Be Protected by Nearly 1 Million Security Force Following Mall Knife Attack
With 12 Japanese expats arrested for espionage over the past two years, its seem much of the suspicion is focused towards China's Asian rival. However, that hasn't deterred Chinese citizens from broadening their perspectives in this regard.
In 2016, the Beijing Office of Counter-Terrorism rewarded a citizen RMB 3,000 for reporting a foreign suspect that did not turn out to be a terrorist after all. 
More stories from this author here.
E-Mail: charlesliu1 (at) qq (dot) com
Twitter: @Sinopath

Visit the original source and full text: the Beijinger Blog