In the lead up to our inaugural Hot & Spicy Festival on Apr 14-15 at Galaxy Soho, we'll Feel the Burn with a few of the vendors to see what fiery wares they'll be slinging come that rapidly approaching fine spring weekend.
No spicy party would be complete without Punjabi's Indian take on the sacred chili. A proud host of our last Hot Chili Pepper Eating Competition back in November, Punjabi now returns to feed the crowds of the Hot & Spicy Festival with a range of specially-made spicy snacks, putting a casual and modern spin on their time-tested Indian classics.
Not only is Punjabi's food hot, according to founder Gireesh S Chowdhury, but it can also make you feel "sexy-red-hot on the outside," which sounds like just about the most legitimate reason to stuff your mouth with as many chilies as you can fit in it. We spoke to Chowdhury about the stories behind Punjabi's and which fiery dishes they'll provide come Apr 14-15.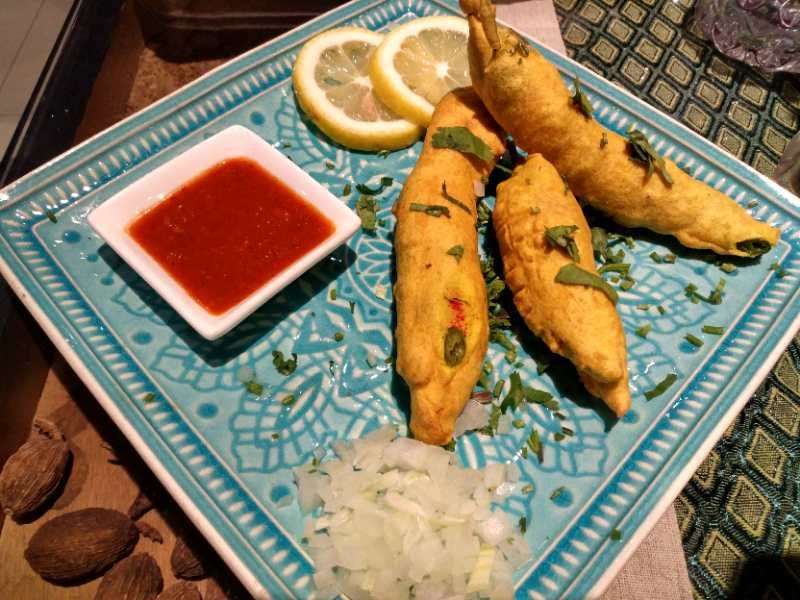 Tell us what you'll be bringing to our Hot & Spicy Fest, and what inspired it.
We will be bringing the heat and the taste of the fiery spices from the Indian subcontinent. We have created modern dishes that eschew oil and heaviness, yet maintain their flavors. Did I mention ... the HEAT! Our inspiration came from watching the contestants put down one spicy chili after another at the Beijinger Hot Chili Pepper Eating Contest, which Punjabi helped to organize.
What spicy dishes do you sell in your restaurant? Which are the most popular and why? 
One of our regular customers and a good friend, Mark, used to love a lamb tikka at Punjabi but always complained it wasn't hot enough. So as a challenge, we took the Indian "65" dish, modified it for lamb and added a whole lot of various chilies (my chefs said they really wanted to see his face the next day)!
What drink do you like to pair with spicy food?
Nothing beats a sweet refreshing mango lassi or a chilled Kingfisher beer.
What's the hottest thing you've ever eaten? 
The super-hot ghost peppers that I had at the Hot Chili Pepper Eating Contest. A different level of burn: It doesn't burn the mouth immediately, but the burn starts from around your midriff and the lights your innards on fire all the way to the throat and then the mouth.
What's your go-to spicy comfort food? 
My kitchen! Whole-wheat pan-made "paratha" with raw red onions and tiny Thai green/red chilies! 
In one word, how does eating spicy food make you feel? 
Warm and fuzzy on the inside, and sexy-red-hot on the outside!
Punjabi, along with 40 more of Beijing's top purveyors of chili-infused grub, will be in attendance at our inaugural Hot & Spicy Festival at Galaxy Soho on Apr 14-15. If you have yet to grab your RMB 20 presale ticket, do so by scanning the QR code in the poster above or read more on what to expect here.
Photo courtesy of Punjabi

Visit the original source and full text: the Beijinger Blog