Smog, dust, flying catkins ... the skies over Beijing are full of many things, but one thing they assuredly do not have are unmanned aerial drones (UAVs) that are effectively banned within the Sixth Ring Road in a 50-kilometer diameter around the city core (see map here).
The Beijing ban on drones contradicts a number of developments that clearly push China towards the forefront of the nascent technology.
Despite doubling down on Beijing as a no-fly zone for drones, the Two Sessions chose to glorify drone use in a bizarre promotional campaign. And as China continues to push for technological advances that include accommodating human passengers, Chinese drones have officially been approved to deliver packages and fight pollution (while unofficially they've been used to smuggle almost USD 80 million worth of iPhones over the Shenzhen-Hong Kong border).
Even though Beijing may disapprove of flying drones, that doesn't mean that stunning aerial photography of the capital doesn't exist.
Here is some of the best drone photography in a city that strongly restricts their use:
 
1. Forbidden City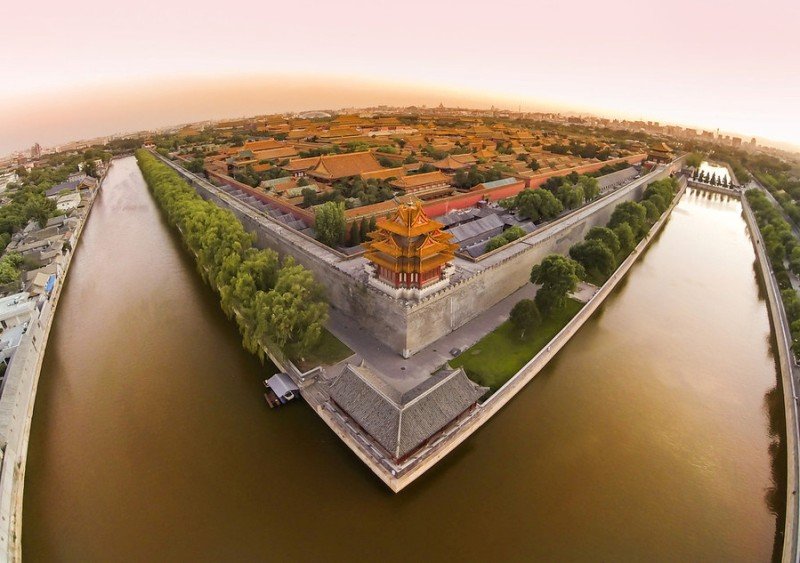 Flying a drone in a no-fly zone will get you arrested in Beijing, and that's what happened to New Zealand photographer Trey Ratcliff. Ratcliff flew a drone over the Forbidden City without paying much attention to its neighbor, the highly-protected Zhongnanhai compound. Despite the gorgeous aerial shots (video here) he managed to take, Ratcliff was arrested and his drone confiscated by police.
However, even though he warns others not to make the same mistake, Ratcliff revealed that his entire ordeal was quite pleasant. In his blog, Ratcliff explained that the arresting officers warmed up to him considerably after he began showing off his photo collection, thereby becoming a pleasant and cordial cross-cultural exchange. The arrest was so pleasant that Ratcliff thanked the police by saying: "Hello Nice Chinese Military Police Man! I forgot your name, but thanks for not doing bad stuff to me and stuff."
 
2. Tian'anmen Square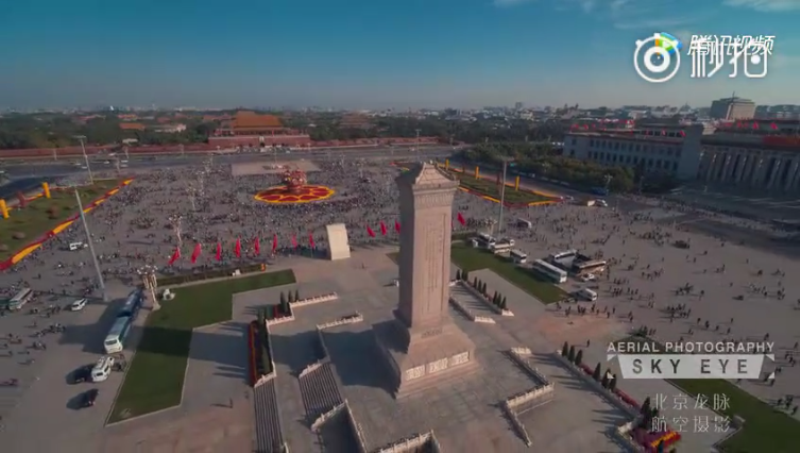 Taken right before last year's National Day Holiday (as seen by that year's decorative flower centerpiece), this video provides a rare overhead look at the world's largest city-center square.
All the famous landmarks of Tian'anmen Square are here, each shown up close: the Great Hall of the People, the flagpole where the daily flag is raised, Mao's portrait, and Mao's mausoleum. As impressed as we are with the quality and production on this video, even more impressive is the fact that we're not likely to see such a glimpse like this again soon. 
The drone video is a marked improvement over this old-style flyover video that shows the famous landmark at a distance while patriotic music blares in the foreground.

3. Beautiful Aerial Photos of Beijing
Taken back in 2015, this collection of photos includes all of the landmarks that Beijing is famous for like CCTV Headquarters, the Temple of Heaven, and the curved contours of the Soho Chaoyang building.

4. Beijing New Airport
Before it succumbs to the same no-flyover zone as Beijing International Capital Airport, the capital's new airport to the south gets the drone photography treatment in this video.
Though it has been crudely compared to things with a yonic-appearance, the airport design does signal a shift away from stagnant, rigid contours that is massive in scale.
Here's another video of the Beijing New Airport that harder to see, but has more patriotic background music:

5. Spring Travel Rush
The world's greatest annual migration of human beings is way too chaotic to summarize in one photo. To give us a quieter contemplation of the massive scale that is Spring festival travel rush, here's an aerial look at the fleet of trains during the calm before the storm: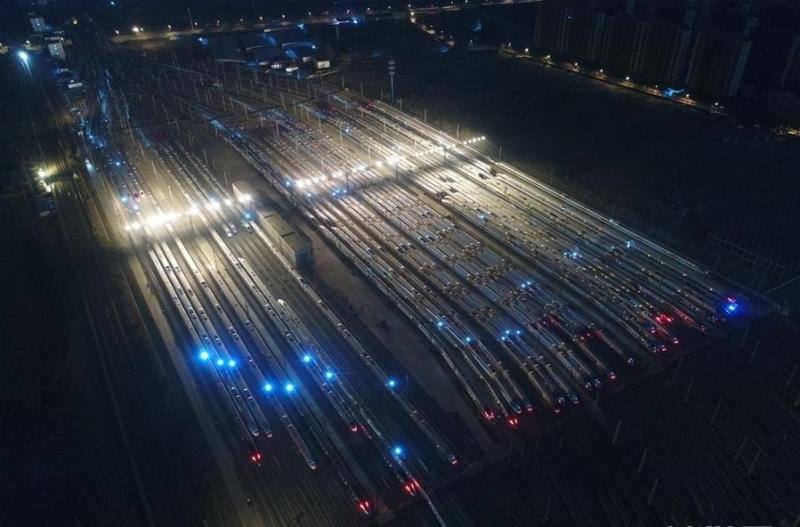 6. The Great Wall
Despite the restrictions in the city center, there's a lot left beyond the Sixth Ring Road for drone operators to fly in. That's where we get this video of China's longest ancient relic in what has to be one of the best videos on this list.
And, if that new world background music doesn't suit you, here's another drone video of the Great Wall with just as amazing visuals:

7. Fangshan District – '80s-style
Do you feel funky? This aerial view of a Shidu, Fangshan tourist viewing area is not much to look at, but the video more than makes up for it with its funky DeBarge-inspired soundtrack.
Aside from restricted zone like central Beijing, drone use is permitted in China. Tourists wishing to use their UAVs during trips to China should register their devices with authorities and check out relevant regulations.
More stories from this author here.
Twitter: @Sinopath
E-mail: [email protected]
Photo: Boredom Therapy, Sina, Weibo (2. 3, 4), Miaopai, Wechat

Visit the original source and full text: the Beijinger Blog