This weekly sponsored blog post is brought to you by Waldorf Astoria Beijing.
The Waldorf Astoria Beijing: Now Open.
For reservations please contact: [email protected]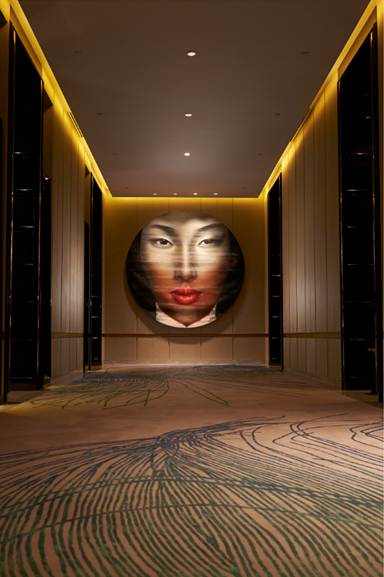 The original Waldorf-Astoria Hotel began as two hotels, the Waldorf and the Astoria, built by feuding cousins William Waldorf Astor and John Jacob Astor IV in 1893 and 1897 respectively. They were located on Fifth Avenue, where the Empire State Building stands today and were built based on specifications by proprietor George C. Boldt so that the two hotels could be connected by what came to be known as Peacock Alley.
Peacock Alley salutes the original Waldorf-Astoria, which was the hub of the city's social life at the turn-of-the-century. As New York's grandest hotel, it was a hybrid of two neighboring hostelries – The Waldorf and The Astoria, each owned by different members of the Astor family. The two hotels were joined by a 300-foot long, mirrored corridor, which became the city's chicest haunt to debut the latest fashions. At both ends of that corridor were very grand restaurants and it became the fashion of the swells of the day to wander back and forth between the two as a means of showing off their splendor – sort of the red carpet of the time. Noted by a writer at the time as being akin to "many peacocks strutting," the name struck a popular chord and the corridor became known as Peacock Alley. It also became quite a tourist attraction and it was not uncommon for hundreds of spectators to witness the nightly parade. When the current hotel was opened in 1931, homage was paid to the Peacock Alley and a hallway off the lobby was created in its name. In the 1960's, the first incarnation of Peacock Alley restaurant opened.
With a nod to the stunning landmark restaurant of the same name in New York, Peacock Alley at Waldorf Astoria Beijing now offers Sunday afternoon tea with one complimentary glass of Prosecco, originally from Italy, and Aperitivo for RMB 220 every evening inclusive of four delicate canapés and two signature Waldorf cocktails.
For more information, please dial 010 8520 8989 or visit the Waldorf Astoria website.
Photos: Waldorf Astoria Beijing

Visit the original source and full text: the Beijinger Blog