In the lead up to our inaugural Hot & Spicy Festival on Apr 14-15 at Galaxy Soho, we'll Feel the Burn with a few of the vendors to see what fiery wares they'll be slinging come that rapidly approaching fine spring weekend.
What do you get when two world-renowned spicy cuisines meld together? Why, a chili-loaded and sweat-inducing celebration of flavors, of course. The team behind Side Street (a revamp of the previously rowdy Ron Mexico space) prides themselves on creating combinations of deep south Americana eats with Indian flourishes, for some spine-tingling and new options not readily available in Beijing.
No matter whether you're vegetarian or a meat-eater, everyone will find something to enjoy at Side Street's stall come Apr 14-15, from spicy fried potato balls, chili cauliflower or, reportedly, some of the best boneless wings in town. Below, the Jiaodaokou-located gang details their love of spice and describe the exciting fiery wares they'll bring to the festival.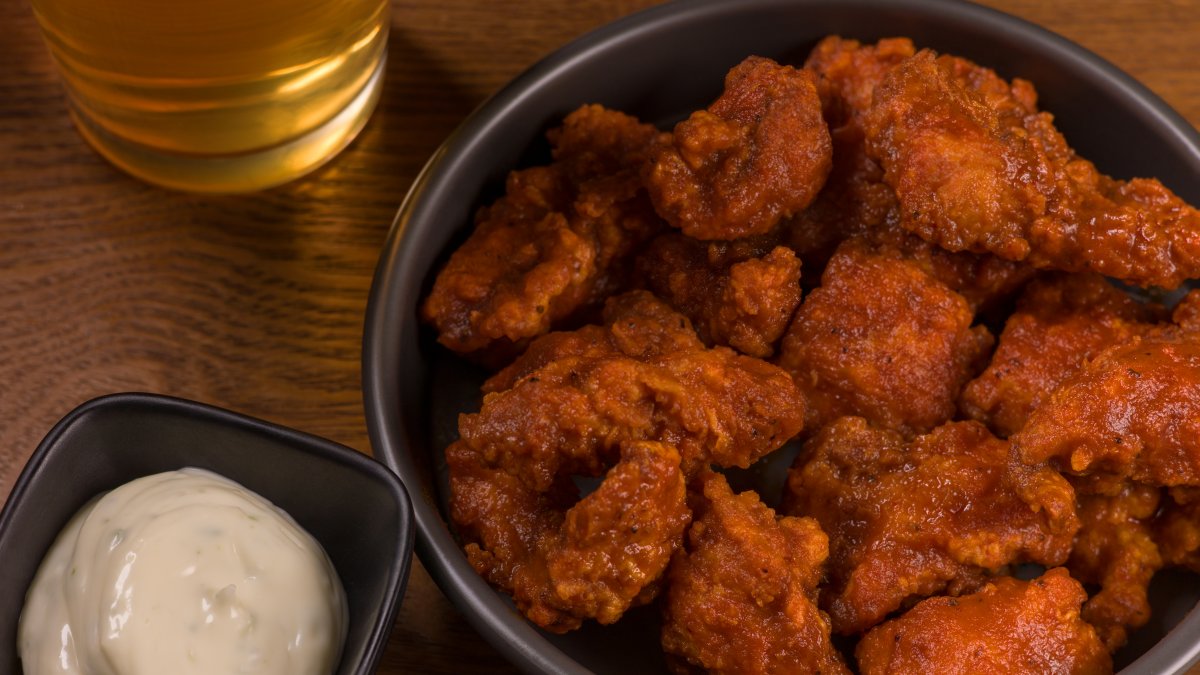 Tell us what you'll be bringing to our Hot & Spicy Fest, and where the inspiration came from.
We are a multi-cultural team consisting of people from India, the US, and China, so we decided to mix and match the dishes we are going to bring.
Those include the Gobi Manchurian aka Cauliflower Manchurian: An Indo-Chinese dish consisting of cauliflower, a ton of chilies, garlic, ginger, spring onions, beans, vinegar, corn flour, soya sauce, and hot sauce. It has long been a very popular dish in India, and for the majority of the Indian population it's known to be a Chinese dish, even though it's nowhere to be found in China. It also goes really well with an ice-cold beer. 
Buffalo boneless wings: These might sound generic but we believe we sell some of the best boneless wings in Beijing. We thought people should try our boneless wings and decide for themselves if what we claim is true, but we do have a lot of customers that come to our restaurant just to have boneless wings paired with some craft beer. 
Potato fireballs: Another Indian-inspired dish, this is one of our bestselling appetizers on the menu. It's mashed potatoes mixed with a ton of chilies, garlic, onion, and a bunch of spices fried with chickpea batter and served with tangy tamarind sauce. 
What spicy dishes do you sell in your restaurant? Which is the most popular and why?
Our menu is mainly focused on spicy food. All our burgers and appetizers have a spice element to them and feature rich flavors. Our Spicy Squatter (spicy beef patty, spicy bourbon barbecue sauce, jalapenos) is one of our bestsellers and the perfect example to demonstrate what our menu and restaurant are about, namely spicy flavors. Potato fireballs are another of our bestsellers and are a unique dish to Beijing and especially unique for a bar and restaurant. They pair really well with beer, which people want to drink more and more of due to their spicy and tangy flavors. 
We also launched our new menu recently and have a new dish that is very spicy and tangy: puffy nuts made from puffed rice. This dish originates from a dish called "Bhel" from India. 
What drink do you like to pair with spicy food? 
There has to be one and only drink: Beer! A good ice-cold lager paired with spicy food. Nothing beats that.
What's the hottest thing you've ever eaten? 
Homemade Indian pickles made by my grandmother. Every summer she makes hot and spicy mango pickles with mustard seeds and chili powder. The chili powder she uses is blended from dry red chilies from the province I grew up in, and are supposedly the hottest chilies you can find in India.
Also recently a friend/customer brought some chilies from Yunnan and we had a little chili eating competition; it wasn't pleasant.
What's your go-to spicy comfort food? 
Good nachos, chili bhajis, samosas. A visit to Zhang Mama restaurant once a week also counts as my go-to comfort food. 
In one word, how does eating spicy food make you feel? 
Falling in love with food over and over again.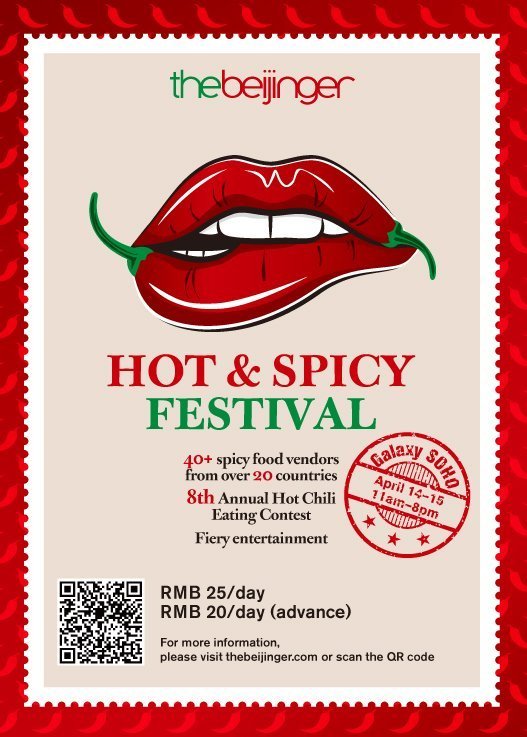 Side Street, along with 40 more of Beijing's top purveyors of chili-infused grub, will be in attendance at our inaugural Hot & Spicy Festival at Galaxy Soho on Apr 14-15. If you have yet to grab your RMB 20 presale ticket, do so by scanning the QR code in the poster above or read more on what to expect here.
Photos courtesy of Side Street

Visit the original source and full text: the Beijinger Blog