Buoyed with a literacy rate of 96 percent and having created some eight million university graduates last year, China's education system is a wonder to marvel at ... except when it comes to its public school uniforms.
Equal parts utilitarian, ubiquitous, and unshapely, Chinese school uniforms aren't just a symbol of the homogenous nature of its education system but also one of its lack of creativity.
That's because your eyes don't deceive you. A statistical analysis of Beijing school uniforms has found out that many of their designs share more than a passing similarity with each other.
An infographic created by Beijing graphic designer Diduhui (Weibo account here) that compiles data from all 332 Beijing middle and high school uniforms from 2015 to find that despite all the possible combinations, the answer always is the conservative and without innovation.
According to the infographic, the average color palate of all Beijing school uniforms (shown above) predominantly feature white which is then often paired with blue (shown below) or black, a tendency that spreads across each of the city's districts. What's more, Beijing public school uniforms overwhelmingly feature a baseball jersey design with a wave crest design in the front.
Despite numbering into the hundreds, the limited pallet for Beijing public school uniform can be summed up with Diduhui's amalgamation of all 332 school uniforms into one rather familiar-looking design: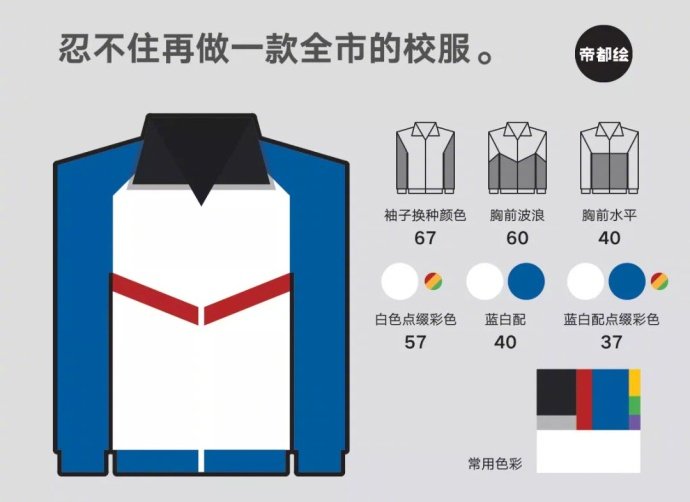 The lack of creativity for Beijing school uniforms can also be readily seen in this compilation of eight near identical-looking Beijing public school uniforms:
Sadly, Beijing schools shied away from adopting the "hoodie" for their school uniforms, and neither were they enthusiastic about using the colors green or orange.
Want to take a tour through Beijing school fashions? Here's a city-wide compilation of all school uniforms: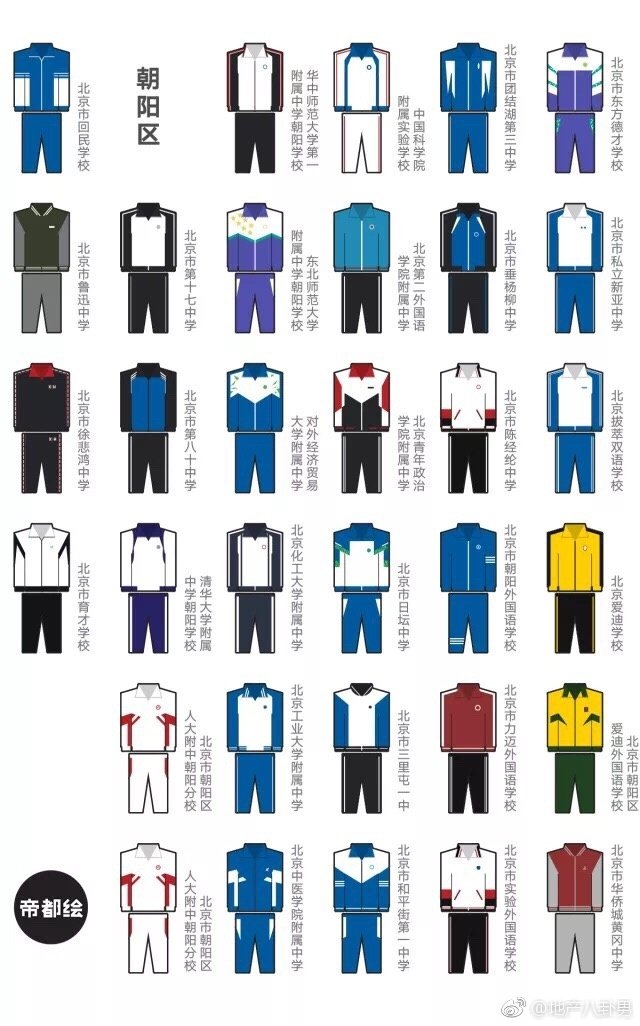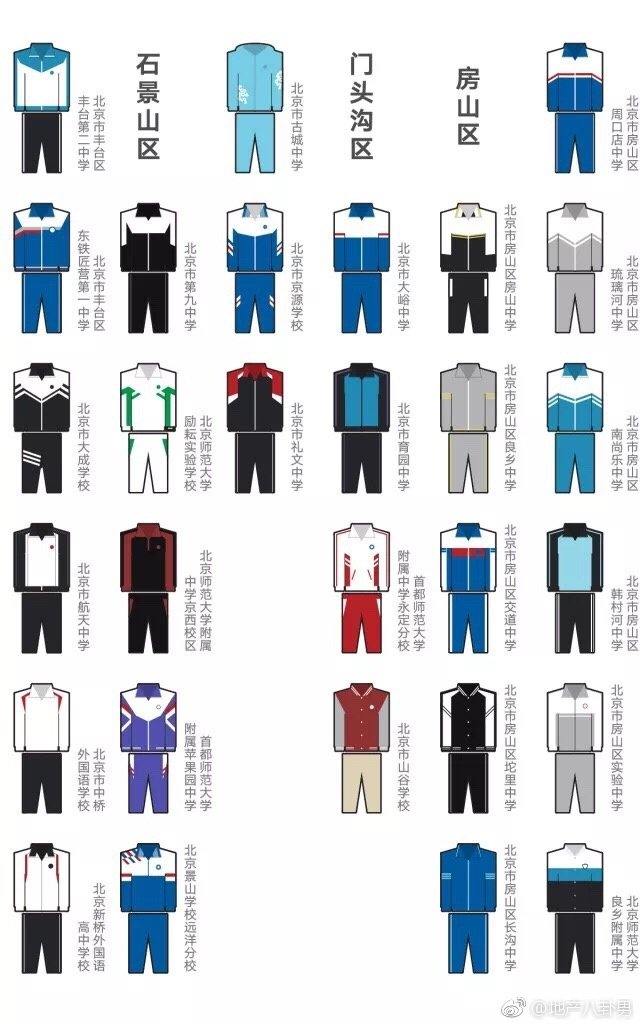 Back in 2015, the decision by the Victoria and Albert Museum in London to include a Shenzhen school uniform as part of their collection excited the Chinese internet with irrefutable proof that the humble Chinese tracksuit/studying attire had finally received world recognition.
For the students of Beijing, we can only hope they are known for their good grades.
More stories from this author here.
E-Mail: charlesliu1 (at) qq (dot) com
Twitter: @Sinopath

Visit the original source and full text: the Beijinger Blog