Even though venerable livehouse Yugong Yishan is still amid a hiatus – having not hosted a gig for the entirety of 2018 after closing its doors with no explanation in mid-December – the Zhangzizhong Lu venue is now roaring back to life with not only new shows on-site but also a major outdoor festival out near the Great Wall.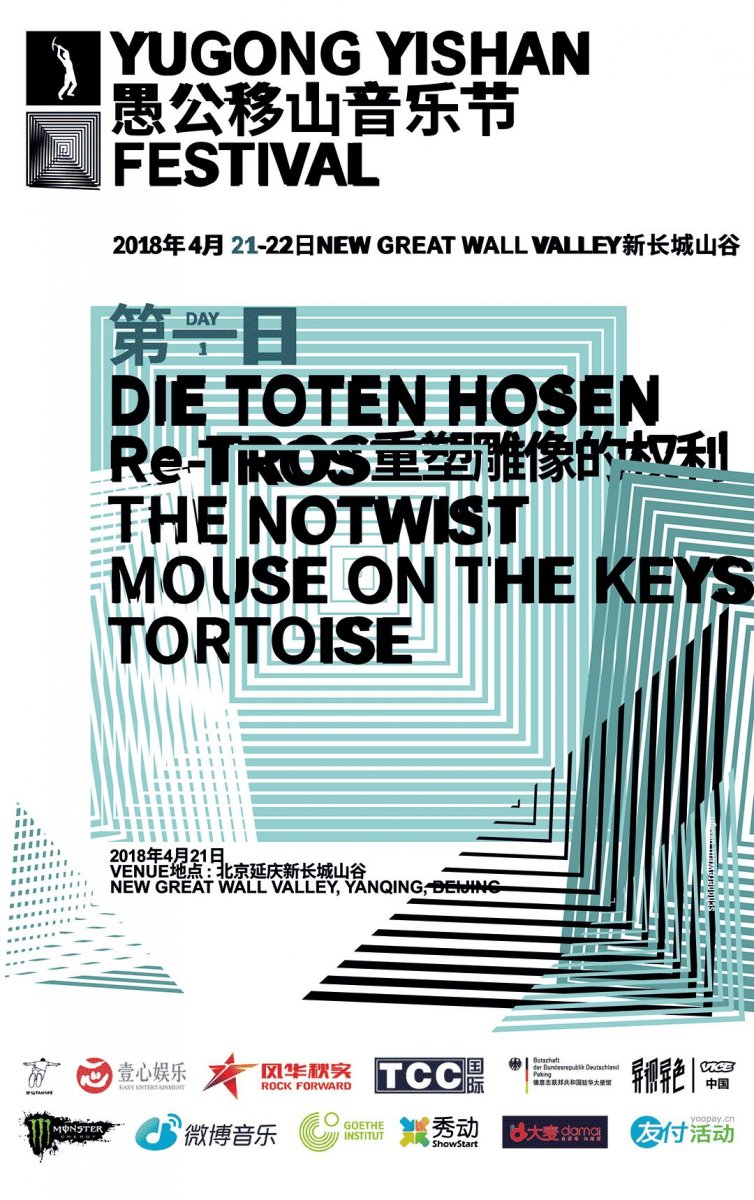 Their first ever outdoor festival will be held at the New Great Wall Valley from Apr 21-22. Only the first-day lineup has so far been announced, and includes three bands who have previously played Yugong Yishan: veteran instrumental rockers Tortoise, German alt-rockers The Notwist (read our interview with them prior to their gig last year), Japanese post-rockers Mouse On the Keys, Nanjing's post-punkers Re-TROS, as well as German heavyweight punks Die Toten Hosen. Sources have it that day two of the festival will showcase Chinese bands.
Meanwhile, although tickets have been on sale throughout the month, Yugong Yishan's management have also officially announced highly anticipated gigs like lo-fi rocker Wang Le on Apr 1, a tribute night to grunge legends Nirvana on Apr 6, Chengdu post-punks The Hormones debut album release party on Apr 14, and more.
At the time of writing, management would not comment about why they took a hiatus or why they can now return to the Beijing live music fray. That won't bother local music buffs, however, who will no doubt just be glad to see venue back on track, along with the sweetener of a major outdoor festival to boot.
Further details are scant so far, but you can read the official announcement for the outdoor festival here. We'll update this blog accordingly as more details become available.
Photos: goodnightneverland.com, Yugong Yishan

Visit the original source and full text: the Beijinger Blog