Spring and summer is when Element Fresh really comes into its own, with fare well-suited to to warmer months. They've just started a new menu for the season that has a selection of starters, salads and pastas. 
The Chinese chicken tacos are an interesting twist on a taco, combining fried chicken in chilli sauce, pickled long beans, pineapple salsa, and a "cream sauce" made out of silken tofu. Everything I tried was excellent, but of particular note were the grilled ahi tuna salad and the squid ink pasta with tilapia.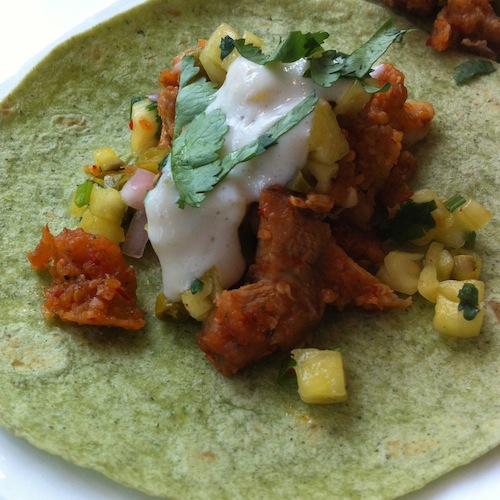 In Dashilar, boutique coffee shop Soloist Coffee is offering a coffee brew class on the second and last Sundays of the month (April 13 and 27). Each class runs from 10am-1pm and will lead you through the basics of why coffee tastes the way it does, the different means of brewing (Chemex, aeropress, French press, etc), and a tasting of various single-origin coffees.
These people know their coffee, and love it well, so it's unlikely this class will disappoint. Spots are priced at RMB 900 and capped at four per session to ensure proper attention and guidance. Book at or 5711 1717.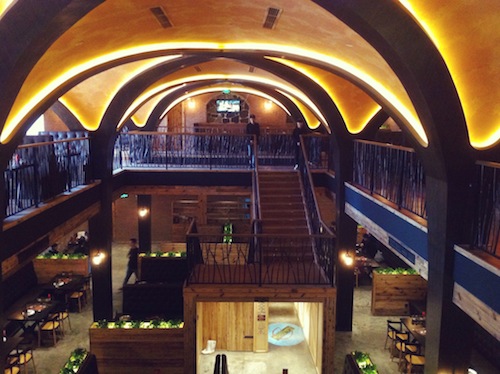 A new Tube Station Pizza opened in Lido on Fangyuan Xilu last week, and it is massive. The main dining area is two sprawling floors, but the space also has an anteroom with seating as well as expansive ground-floor and second-floor patio areas. It seems the realization of something that was meant to be – Beijing's biggest pizza parlor for "Beijing's biggest pizza."
On the second floor of Taikoo Li North, Cicada Ultralounge has launched a new set of alchemy-inspired drinks for spring as well as introducing a menu of bar snacks. Bruschetta with various toppings are offered from RMB 50-60 for four pieces. The selection pairs well with the bar's cocktails – well-made with high-quality ingredients.
Shuangjing's Plan B is always turning out new things from the kitchen. This time, new additions to their menu include a basket of fish and chips (RMB 60), a chili bread bowl (RMB 50) and two new salads: a taco salad (RMB 45) and an Asian grilled chicken salad (RMB 50). I had a chance to try the fish and chips, and it's certainly worth it for the amount (i.e. an entire tilapia) that you're getting.
Photos: Cat Nelson, Plan B
Stay up-to-date with the newest food and deals in Beijing by reading more Capital Bites here.

Visit the original source and full text: the Beijinger Blog