Just as we thought Beijing's mall explosion was slowing down, yet another has popped up with another grab-bag of restaurants, milk tea chains, and stores to savor. Unifuns (Zhonghai Huanyu in Chinese) opened near Olympic Park two weeks ago and most of its outlets have yet to make the final touches to their wares. However, at least one restaurant, Izu Yasaimura, already featured long lines of eager diners ready to try their sukiyaki.
The first thing you'll notice about Izu Yasaimura is the restaurant's wood-heavy and elegant decor (there are cherry blossoms, albeit fake, inside) designed by Japanese interior designer Ryota Kotani (小谷良太). At 400sqm it's also spacious and can seat upwards of 170 people across its 35 tables.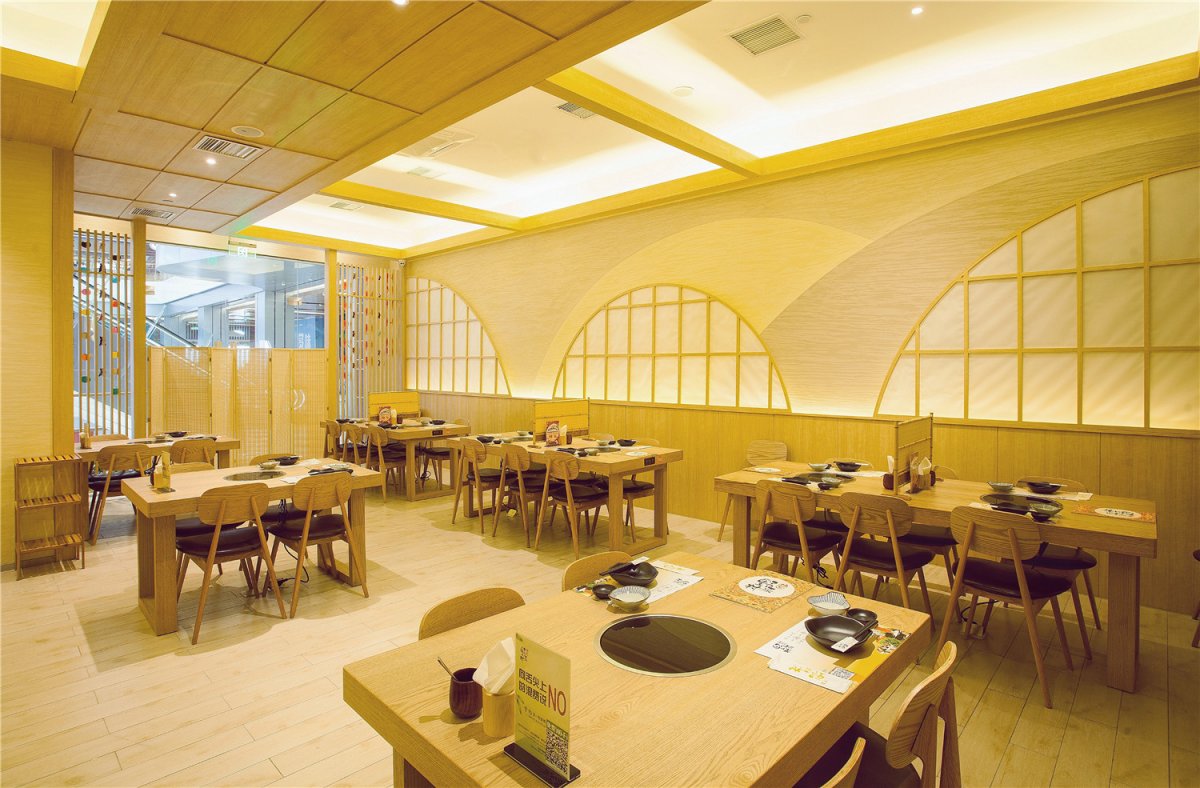 Now onto its fifth restaurant in Beijing since 2015, Izu Yasaimura's take on sukiyaki – a kind of Japanese-style hot pot made from a delicate mixture of sake, soy sauce, sugar, and mirin – is obviously proving popular in the capital. There are also nine other flavors of broth to choose from, such as kelp, tomato, miso, Japanese-style spicy, Taiwanese-style wulao spicy, and soybean milk-based.
The classic broth option did not disappoint and comes bursting with flavors thanks to the 13 varieties of vegetables that are stewed with beef marrow for seven hours. Temper the heavy savory notes of the slices of cooked meat by dipping them into the high-grade Yodo egg provided, the raw egg giving each mouthful a succulent umami flavor.
The ingredients were fresh and of high-quality and the marbled Australian beef come in square boxes, which gradually pile up piece by piece and give the diners the appearance of partaking in a shameless wall-building competition. Aside from the hot pot, Izu Yasaimura goes the extra mile by also serving a sushi and sashimi platter per table, featuring a generous helping of thick cuts of Norwegian salmon.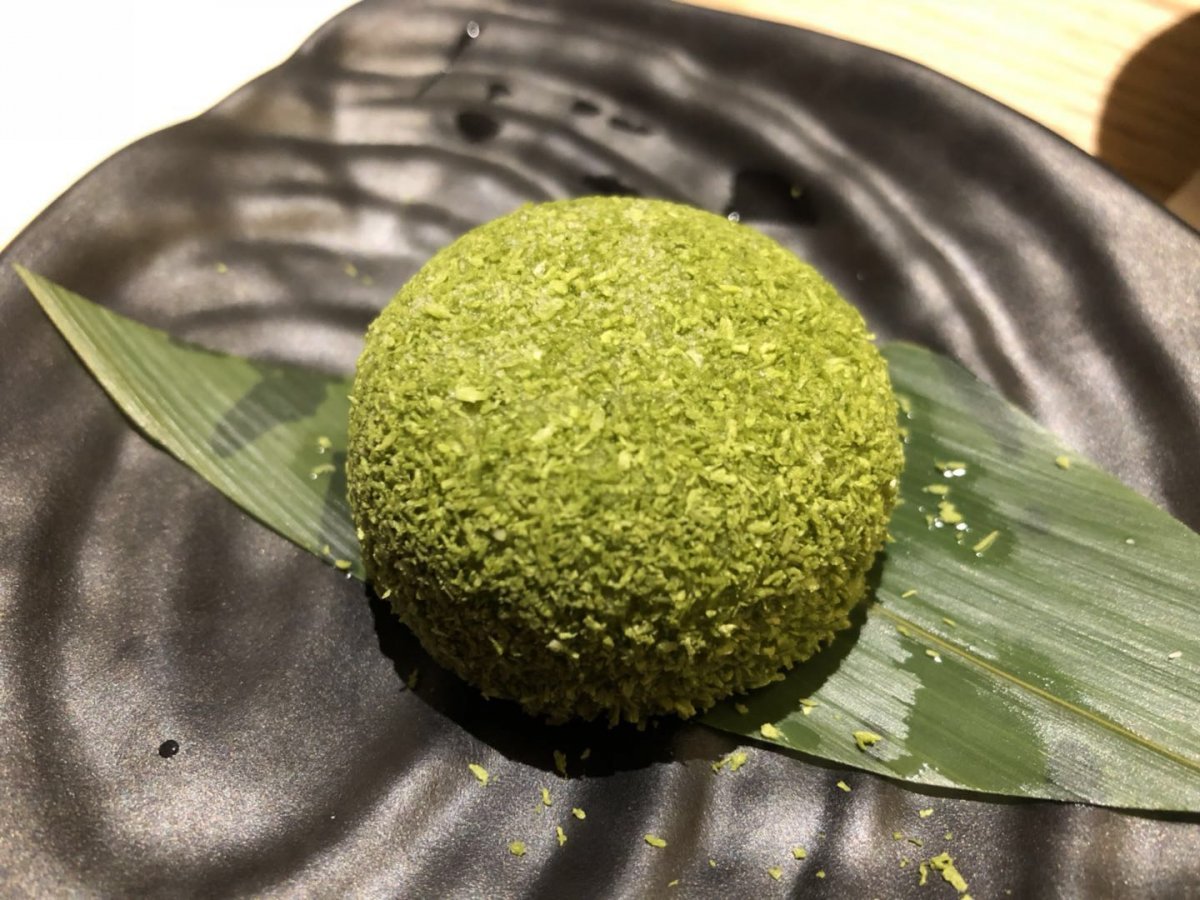 To round it off, dive in the Japanese-style desserts like matcha mochi (pictured above), parfait, or shaved ice (mango or matcha) topped with passion fruit or red bean.   
For RMB 128 per person during lunch and RMB 168 for dinner, which includes appetizers, the hot pot, all of the ingredients (beef, mushrooms, meatballs, and vegetables) as well as ice cream, Japanese desserts, and soft drinks, Izu Yasaimura makes for an easy place to fill up. Best yet, to celebrate their soft opening, it's currently buy-four-get-one-free for all groups of four until Apr 16. Even without the deal, the reasonable prices, helpful service, elegant atmosphere, and fresh ingredients all make Izu Yasaimura a great stop for hearty Japanese-style hot pot across Beijing.
Izu Yasaimura
Daily 11am-2pm, 5-10pm. 309-311, 3/F, Unifuns, Bldg 6, 5 Anding Lu, Haidian District (6441 7781)
伊豆野菜村:海淀区安定路5号院6号楼中海环宇荟购物中心3层309-311
More stories by this author here.
Email: [email protected]
Twitter: @flyingfigure
Instagram: @flyingfigure
Photos courtesy of Izu Yasaimura, Tracy Wang

Visit the original source and full text: the Beijinger Blog