Four years ago Cheers was a little-known imported wine wholesaler. Now, with 13 stores and seven franchises, they are one of the most recognizable wine retail brands in Beijing (and increasingly, across China). However, as CEO and founder Claudia Masüger recalls, it took a rather dramatic turn of events to steer them onto the path to success.
"In November 2010, our warehouse burned down. I remember standing watching the fire burn with our driver, Mr. Li. I turned around and saw that he had tears in his eyes. I moved to comfort him but he stopped me:'These are not tears of sadness, they're tears of happiness.' He explained that fire represents change and purification in Chinese culture, and he was sure that the fire meant we would be very successful in the future."
What the fire did provide was a chance to reflect. "I had been trying to think of ways to bring fair prices to consumers in China for a long time, which hadn't been possible under our company's [MQ Wines] previous business-to-business model,"Masüger explains."I wanted to find a simple, replicable concept that would take the fear and confusion out of choosing wine for a growing group of Chinese consumers." And with that,Cheers was born in early 2011.
In the four years since, Cheers has grown in scope and sophistication along with its customers. Their mostly entry-level initial offerings (who hasn't taken a bottle of their RMB 28 Tempranillo to a party?) have expanded to a portfolio of more than 100 wines, including more and more mid- to high-end bottles. "Because we let the customers try the wines before they buy, we find that our sales figures don't necessarily match wider wine consumption trends in China. For example, our customers are more receptive to dry white wines because they can try them in-store before investing."
The end-user experience has been a growing concern for wine retailers since anti-corruption measures put the kibosh on China's high-end market in 2013. Today, the industry is targeting young, Chinese millennials who want to buy wine to drink casually with friends, but aren't receptive to the traditional, stuffy wines howroom concept."Cheers was two years ahead of the game.When we first opened, [the rest of the wine industry] laughed at us, now we see shops popping up everywhere copying our formula," Masüger says.
Cheers isn't letting the copycats slow them down. "Our final goal is to have 888 stores!" Masüger laughs. In the meantime, they are working on finding more and bigger stores that are set to introduce food options in the future. We'll drink to that.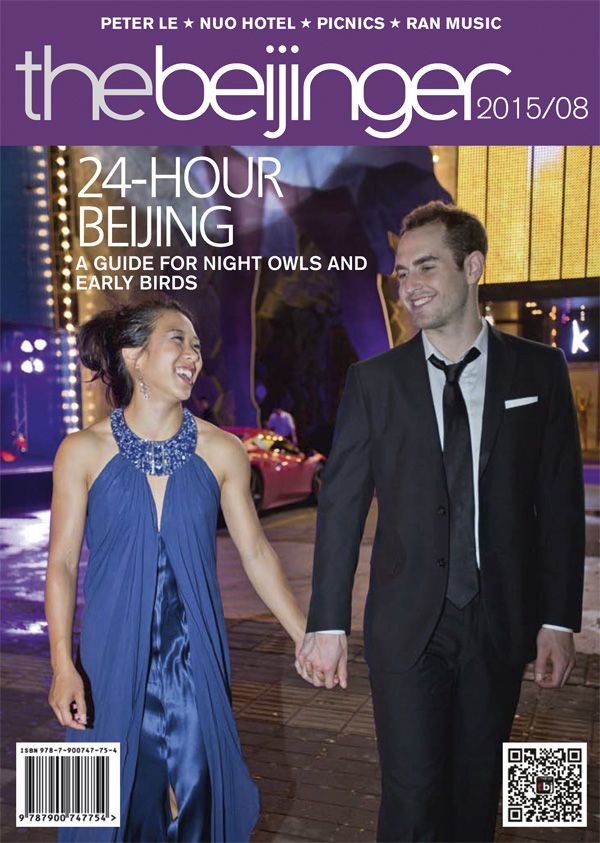 Photos courtesy of Cheers

Visit the original source and full text: the Beijinger Blog