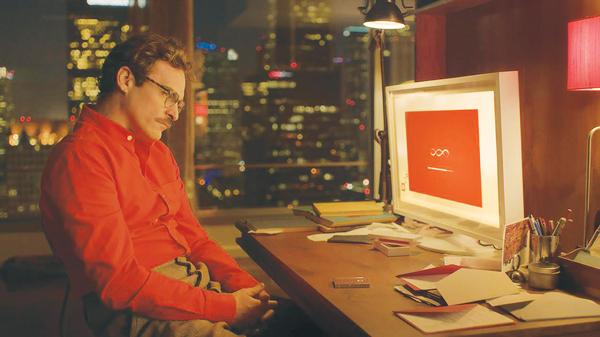 WeChat-based secretary services seem to be popping up left and right in the Jing, offering all kinds of services and arrangements tailored to meet individual requirements.
The newest contender in this growing help-app market, Grabtalk (WeChat ID: grabtalk), has entered the ring to fight for best online secretary service and claims to offer every service under the sun, or in their own words, "just about anything you can think of." Stand-in spouse for a day of sand castle building? Impersonator for Monday meetings? Personal bank queuer? Probably, but they forgot to add those to their list of services, which include: medicine delivery, manicure and massage, cab booking, food ordering, Alipay setup, and travel booking. In their press release, they quote one of their clients as saying: "A Canadian traveler even said she doesn't need to contact anybody else in China any more – just Grabtalk. Visitors and expats trust and even rely on Grabtalk because we make what seems impossible happen." Grabtalk is your replacement for warm-blooded friends, people.
 
With yet another private secretary for foreigners sprouting up, we wanted to find out whether services, which are sometimes even offered for free, are too good to be true or totally f**cking rad and life changing. What better way to find out than by ordering a burger from Great Leap, a place that doesn't deliver but we wish they did. It was also a sneaky test to discover whether Grabtalk would in fact inform us of Great Leap's lunch deal (one free drink with any entree) as they promise in their press release: "just message Grabtalk and we will not only find coupons for you but also offer the food delivery service."
As soon as I added them on WeChat and asked for a burger for delivery, a concierge named Olivia responded promptly and cordially. Grabtalk offers free service over the phone, as long as no additional labor, delivery for example, is involved. When it comes to food delivery, Grabtalk charges an additional fee only if the restaurant you're ordering from doesn't provide their own delivery service, i.e. if Grabtalk has to send some poor sod to grab your food for you. Because you're a horrible human being.
The texting back and forth proved a little bit slow and tiresome. It took about 15 minutes for me to input the address and for mysterious but polite Olivia to calculate the delivery fee, which came at 21 kuai.
After everything was settled, Olivia sent me over a snapshot of the menu, but it was the menu for Great Leap Brewing #45, the pizza place. So I had to remind her that Great Leap has three different venues, and I am ordering from the one that is burger-centric, their #12 branch. Pretty hungry by this point ... thinking about burgers and pizza.
Then problem number two. Since Olivia didn't have a menu for Great Leap #12, she could only send me the place's Dianping page, instead of a snapshot of the menu, assuming my Chinese reading comprehension was good enough to order from previous customers' reviews. Anyways, I just told her I wanted a Great Leap burger and a glass of Pale Ale #5 (because what are friends for?), and added later that I was not 100 percent sure about the name of the beer but it should be close (it's actually Pale Ale #6).
 
Olivia said she would check for me, and after a while, she replied: "You mean Chrion American Pale Ale, 5.0%ABV?"
Nope. I then figured that it would be much easier if I simply did the research by myself, so I Googled about it and found out it was Pale Ale #6, so told her that "I want a Pale Ale #6."
So goddamn hungry ...
Then she went to check with the venue again, and after about six minutes, she came back: "They only have Pale Ale #105, 35 yuan, Pale Ale #6, 30 yuan, Pale Ale #12, 35 yuan."
I love you, Olivia, but please for the love of god ...
I repeated, "Yes, can I have Pale Ale #6."
Olivia: "So the total price is 50+30+21=101 yuan. Is that OK?"
Money is literally is no longer an object I recognize ...
Apparently she didn't know about the lunch deal, so I asked sweet, slow-as-hell Olivia to check.
Battery almost dead ...
 
About 12 decades (just kidding, minutes) later she confirmed with Great Leap about the deal, so my total came to 50+21=71 yuan. Since Grabtalk doesn't accept payment upon delivery, I had to pay by either credit card or WeChat wallet. I initially wanted to pay by credit card, but as soon as I entered the payment page, WeChat started to remind me that the interface was not secure, so I gave it up and paid by my WeChat Wallet.
So hungry. I wonder whether Dignitas accepts WeChat Wallet. Maybe Grabtalk could send a hired thug over with a brick. That would be cheaper.
 
The delivery service was slower than what regular delivery should usually take, presumably because Grabtalk needed to find a guy to grab my food first before bringing it to the office. I finished payment at around 12.52pm, and the food arrived 54 minutes later at 1.46pm, meaning from start to finish the whole process took just under two hours and a lot of faff.
In all fairness, the burger was restaurant-hot and delicious and the beer unspilled, cool, and craftily wrapped in clingfilm. I wonder whether Olivia was allowed lunch in her cage. Cheers Olivia.
The following is a short summary of the pros and cons of using Grabtalk and similar apps based on my experience:
Pros:
It works. In case you are sick or you can't do anything by yourself, Grabtalk is a reliable source of help to hold your back.
The price is very reasonable/FREE! Compared to WeChat secretary, Grabtalk's closest rival, which takes a 10 percent charge on any transaction, Grabtalk is completely free unless delivery costs are incurred. Considering you have a real live person on the other end to help out and they sent a guy to Great Leap just for a burger, 21 kuai isn't bad.
The services can be tailored to individual requirements.
Cons:
The service can be slow. Ordering from a third party like Grabtalk can be extremely time consuming due to unforeseen back and forth between you, your helper, and the venue.
The operator may not have adequate knowledge regarding specific venues. Apparently Olivia didn't know much about Great Leap and their deals, but you can't place too much blame on Grabtalk considering it's a free service. After all, you get what you pay for.
Lost in translation. The operator's English was very good, but you may still have trouble when it comes to ordering and delivery. You need to be crystal clear about what you want to eat and where you want it delivered. Otherwise you need to be prepared to first take the HSK-7 level reading test so as to order based on reviews from dianping.com, and then deal with a delivery guy who apparently didn't speak any English.
Limited methods of payment. Paying upon delivery is always the easiest for expats, which is not yet accepted by Grabtalk, unfortunately.
To sum up, Grabtalk may serve you very well when tackling obstacles that need you to overcome the language barrier (did we mention it's free!) or suffer from acute laziness, but for tasks such as ordering food, you may find the DIY option much easier, simpler, and quicker.
More stories by this author here.
Email: patrickli@thebeijinger.com
WeChat: xinwurenli
Weibo: @lucky__strike
Images: vk.com, Patrick Li

Visit the original source and full text: the Beijinger Blog