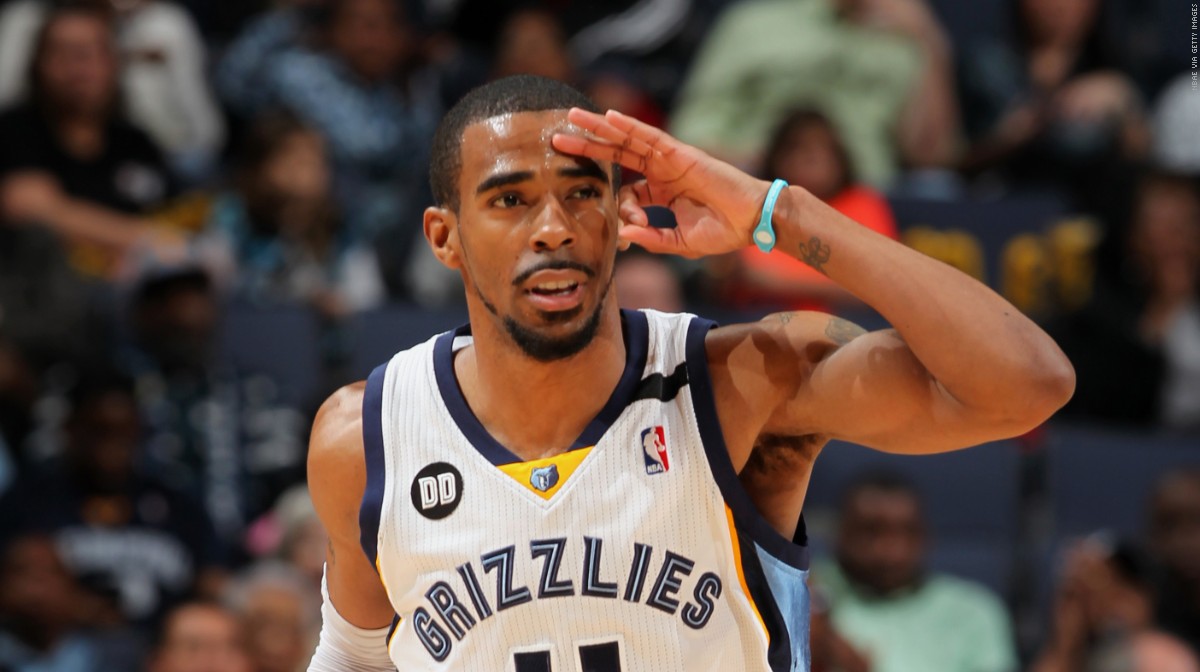 The National Basketball Association commonly known as the NBA has had a major presence in China for years. Basketball, China's favorite pastime sport, has made the NBA gain a multitude of fans across the whole country. This in turn has made China an off season target for players to make the long trip here, mingle with their fans, and have a time-out of sorts traveling under the NBA Nation tours. 
This weekend, at the Indigo Mall, the Memphis Grizzlies' Mike Conley (pictured above) and Toronto Raptors' Luis Scola are in town to kick off the tour with the two players hosting an NBA FIT Clinic, a range of different basketball activities, signing autographs, and interacting with fans.


NBA Nation is the NBA's largest free basketball and lifestyle touring event features fans getting a chance to participate in 3-on-3 challenge tournaments, interactive digital games, and NBA FIT clinic. The two are part of an eight player mission taking part in the four-city tour.
This year's sponsors include Anta, Gatorade, Master Kong, Spalding, ZTE, Tencent, BesTV, Chongqing Satellite TV, and DeNA.
Here are some of the other activities with chances to win prizes for the lucky few:
Anta 3-on-3 Tournament: The tournament will feature 32 teams competing in each of the four NBA Nation stops, and the winning team in each city will receive a trip to Shanghai to attend NBA Global Games 2015 - China.
Anta Skills Challenge: Fans will have the opportunity to showcase their passing skills and freethrow accuracy to win NBA prizes.
Master Kong Slam Dunk Contest: Fans will have the opportunity to showcase their most creative and explosive dunks, and winners from each NBA Nation stop will receive a trip to Shenzhen to compete in the finale.
NBA Interactive Gaming Zone: Fans can play the latest NBA-themed games including NBA My Dream and 2K Online and win NBA prizes.
NBA Nation Half-Court Shooting Contest: Fans will shoot from half-court to win NBA prizes.
Spalding Sky Hoop: Fans will be challenged to shoot a basketball into a 6-meter high basketball hoop.
ZTE 3-Point Shoot Out: Fans will have the opportunity to showcase their 3-point shooting skills and win NBA prizes.
NBA Nation official WeChat mini-site: For the first time fans can connect seamlessly and interact with each other through theWeChat mini-site, which will provide fans with event information such as the schedule of player appearances, roster of activities, and registration for the Anta 3-on-3 Basketball Tournament. 
NBA official mobile community "Kanbisai": Tencent will launch the NBA official mobile community "Kanbisai" to enable fans to post pictures and share their experience at NBA Nation.
Shanghai, Chengdu, and Shenzhen also appear on the tour list.
This article originally appeared on our sister site beijingkids.
Photos: abovetherim.com, NBA Nation

Visit the original source and full text: the Beijinger Blog