The tikis ...
Order a drink with more than ten ingredients in Beijing, and it's likely it'll come out to the table in a flashy Polynesian totem cup. It will also probably be on fire. And in your drunken attempt to put out the flames, you disappointingly discover that out of all the ingredients in the festive cocktail, the only one you can taste is sugar. Let Más lend a helping hand.
"Honey, grapefruit, lime, and orange juices, cinnamon, homemade allspice liqueur, two different kinds of rum and cold brew coffee – and two secret ingredients," Más co-owner and bartender Ross Harris says of Black Magic, his version of the official drink of Mai-Kai, a trendy tiki bar in Fort Lauderdale, Florida. "I looked at all these very nerdy blogs where they cracked how to make this drink. There's no known recipe for it."
If you're looking for earnest sips, then Beijing's only tropical-themed rum bar in the hutongs is one of the few spots in the city boasting an American kitsch tiki cocktail that has more to it than its novelty, "exotica" culture. "We decorate it with a bunch of ridiculous stuff," Harris says, referring to his stock of neon pink straws, paper umbrellas and maraschino cherries.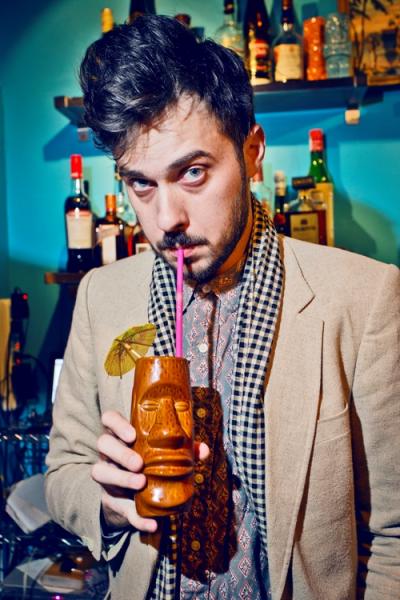 Under all its party wear is a complexity that would've made Mai Tai pioneers Donn Beach and Trader Vic proud. What's better, its only saccharine element is realized in the form of an unexpected, but pleasant treat: the gingersnap cookie.
The textiles ...
"I like birds," Más co-owner Chao Fang says, referring to his offbeat collection of Miami thrift store prints. A native from the seaside town of Qinghuangdao, Fang wears comfortable, mismatched patterns while he whips up his favorite, a El Presidente. "Normally, I don't shop a lot, but whenever I travel, I'm always in the mood to be brave and bold and try new things."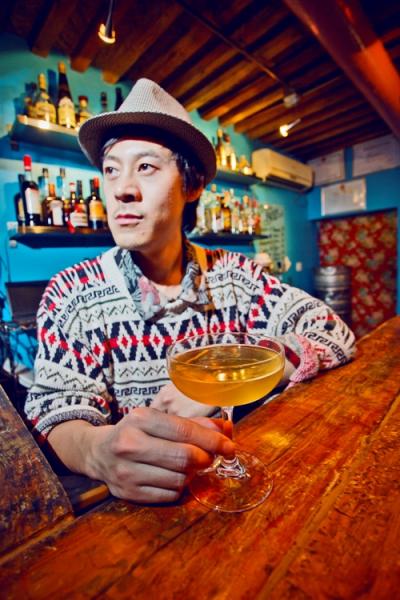 Fang, Harris, and co-owner Ariel Tudelo's eclectic "uniforms" are a goulash of bargain bin finds, ("in Florida, they're all very stylish, but they adopt it in the least expensive way," assures Harris), upcycled souvenirs and borrowed garments. Tuledo fashions a Thai tablecloth around his neck for a splash of color, while Harris's penchant for patterns peeks through a sharp suit jacket to complete a look he calls "tropical colonialist."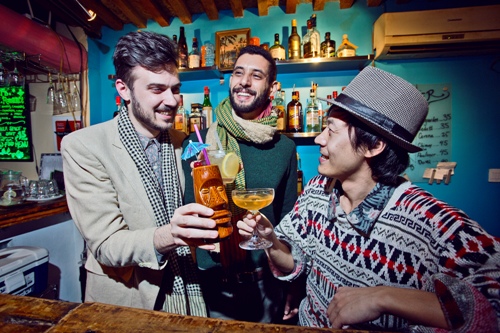 On the surface, their personal styles seem no more than just that. But coincidentally or not, they're puzzle pieces that complete one vacation-style package, which is one reason you won't find them in waistcoats.
"We wanted this place to not be too stuffy. Not like a speakeasy," Harris says. "Those feel classy, but don't say anything about being in Beijing. We wanted to make a place that reminded us of home and bring it to Beijing." Rest assured that this summer, the Más crew will be wearing their Hawaiian shirts.
Photos: Ken

Visit the original source and full text: the Beijinger Blog