Beijing never closes. Hit the streets after 10pm and there are still traffic jams. Get up early and a whole bunch of people are already riding around on tricycles, markets are alive, and breakfast is frying up across the city. Late at night, there is booze, food, and music, not to mention other places that remain open just in case something goes wrong. The early riser, the insomniac, and the second-shift worker will all discover that Beijing has almost as much to offer them as people who adhere to a more traditional schedule. While the weather's warm, take the time to explore our city after dark and be surprised at what's on offer off the clock.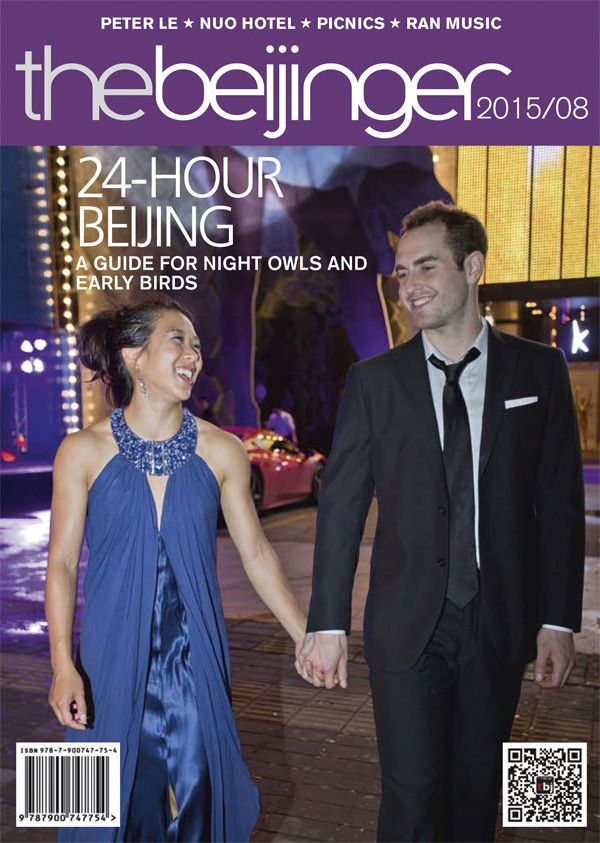 Elsewhere in this issue, Margaux Schreurs interviews Peter Le, the Vietnamese-American entrepreneur and gay icon best known for his adult exploits. She also jets off to Bali for this issue's edition of our Get Out travel feature. Robynne Tindall spends the night at the new NUO Hotel, and then looks at both DIY and ready-made options for picnics around Beijing. Kipp Whittaker walks the line of good taste to discover whether tea and whiskey actually make a good combination. He also visits a creepy pet store, a Peruvian pop-up restaurant, and a cool surf shop.
We hope that you enjoy reading the August issue of the Beijinger as much as we enjoyed putting it together for you. You can read it online via Issuu. Alternatively, pick up a copy at your favorite venue!
Image: the Beijinger

Visit the original source and full text: the Beijinger Blog